Adding A New Porch To A Great Wilbraham Home.
When your front door opens straight into your living space, it can feel like every person who knocks on your front door is an invited guest. And I don't know about you, but I'm not keen to invite every doorstep salesperson or touter for services into my home.
When a couple from Great Wilbraham visited our Show Site at Scotsdales Garden Centre they were looking to improve the front face of their home and to provide space for visitors to stand out of the weather. There of course lots of ways to design a porch but even the most simple of projects deserves our undivided care and attention to ensure success. So we started with the existing house.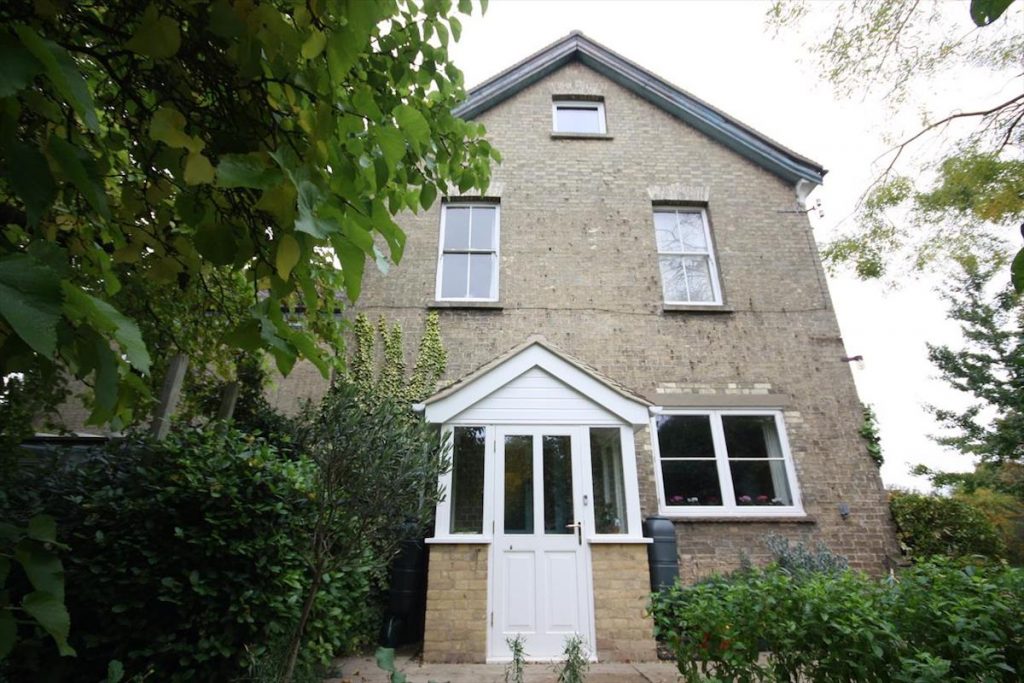 As you can see in the picture above, the house has a very high gable at the front of the house. And so we took that gable, and replicated it on the porch. We also took the weathered brick of the house and sourced bricks that matched as closely as possible, to use around the base of the porch. And then we matched the white windows with a new white front door and porch windows.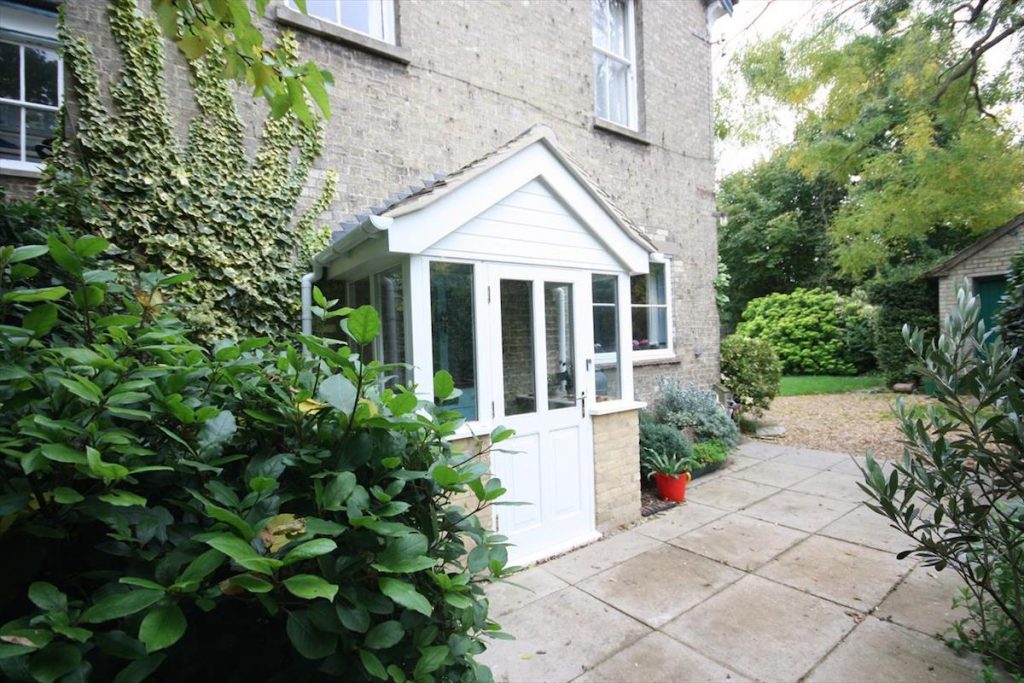 Although the Great Wilbraham Porch is brand new, it looks like it's been there for a long time. Which is not to say it looks weathered or tired but simply that it fits perfectly and enhances the house as the owners wanted it to.