Using Innovative Materials In Aluminium Orangery.
When the owners of this stylish 70's home approached the Cambridge Conservatory Centre, they were looking for a completely bespoke extension that would compliment the home's minimalistic styling. There's nothing like innovation to get us excited. We love every project we complete but some require 'out of the box thinking' that pushes the limits of our knowledge and experience. And with over 30 years in the business of creating glass buildings and garden rooms, that's really saying something!
For this project we needed to design a solution that would provide the structural strength to support the large glass lantern roof but at the same time appear to have a minimal frame. We regularly engage the service of a structural engineer and we certainly needed his services for this orangery! Large steel beams sitting on steel corner posts carry the weight and provide strength and stability to the front face of this Aluminium Orangery. As five out of six of the glass panels across the front fold back, the beams are spanning a great width. This is not uncommon but whereas most orangeries with wide expanses of glass have solid brick piers to hold the corners, this orangery has slimline corner posts that seem too insubstantial to carry the weight of the huge fully double glazed toughened thermal glass roof.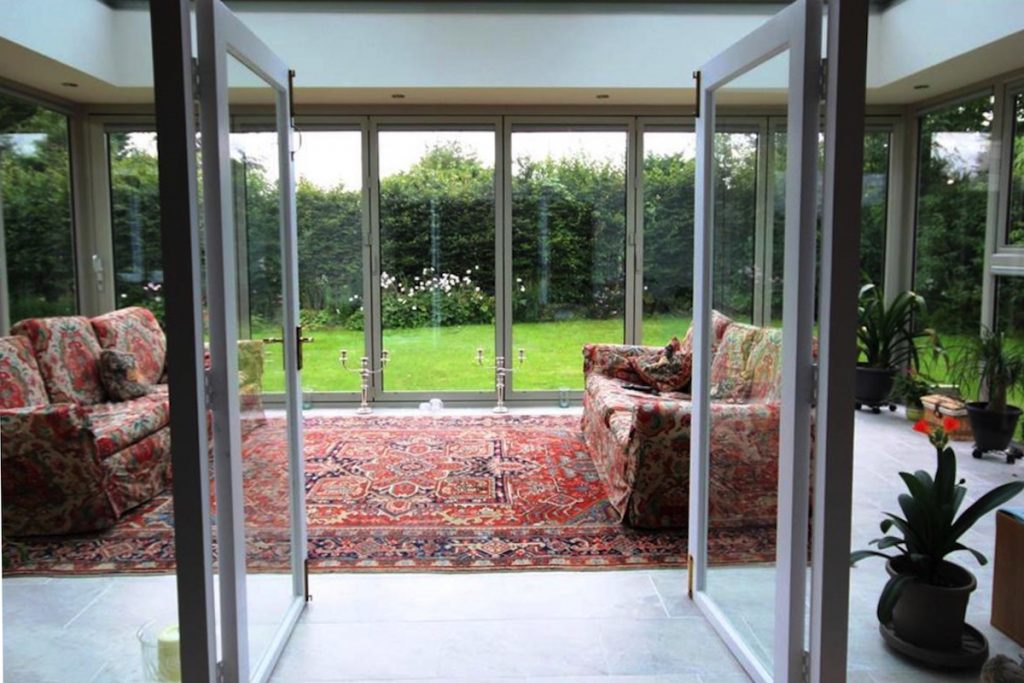 But despite the minimalistic look of this Aluminium Orangery, it is in fact engineered to the highest standards. And that's the beauty of minimalistic design. Things that almost appear to be fragile hide great strength. All the windows, doors and lantern roof framework are aluminium. And the dominant feature which is the wide beam soffit that runs around three sides of the building is completely clad in the same aluminium. The glass seems to sparkle as it reflects the garden and as the sun sets at the end of the day, the aluminium gains an almost magical quality. As the sun sets, the Aluminium Orangery seems to almost vanish leaving just the interior furnishings on display.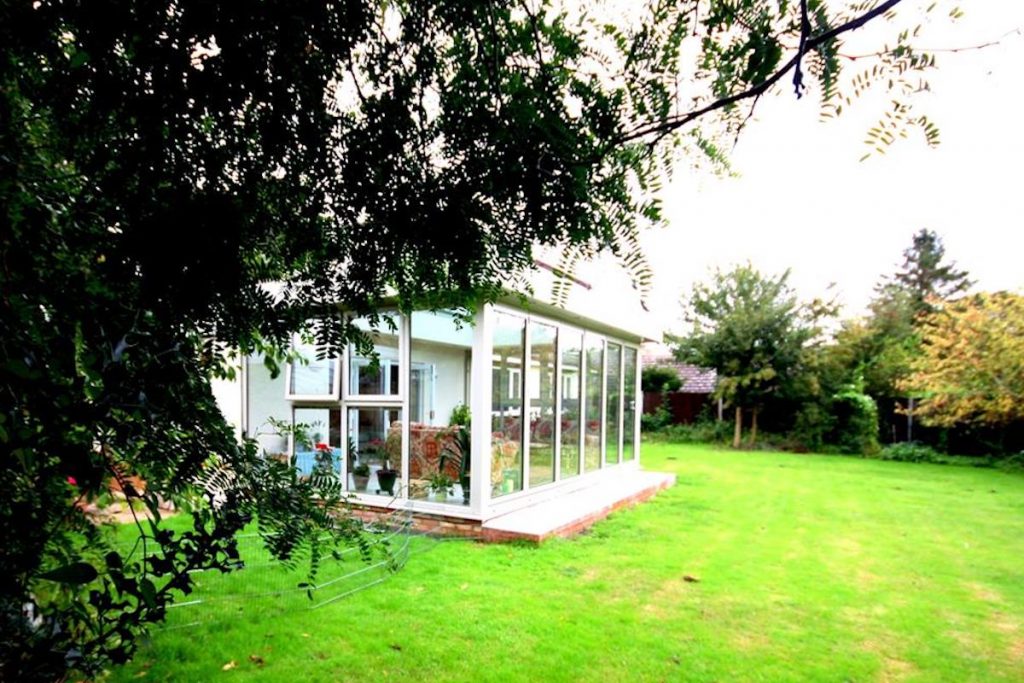 The owners absolutely love their bespoke minimalistic orangery and we are super proud to have created something that pushes all the boundaries of design and construction. This project is truly one in a million!