Gardening is a British tradition as the annual Chelsea Flower Show demonstrates. People flock from far and wide to catch a glimpse of the latest plants and landscape design ideas. The displays are created on a grand scale which although spectacular, does little to help those of us who have only a small space to garden in.
But a garden in a small space can be beautiful too.
Here's 5 ways you can create a garden in a small space.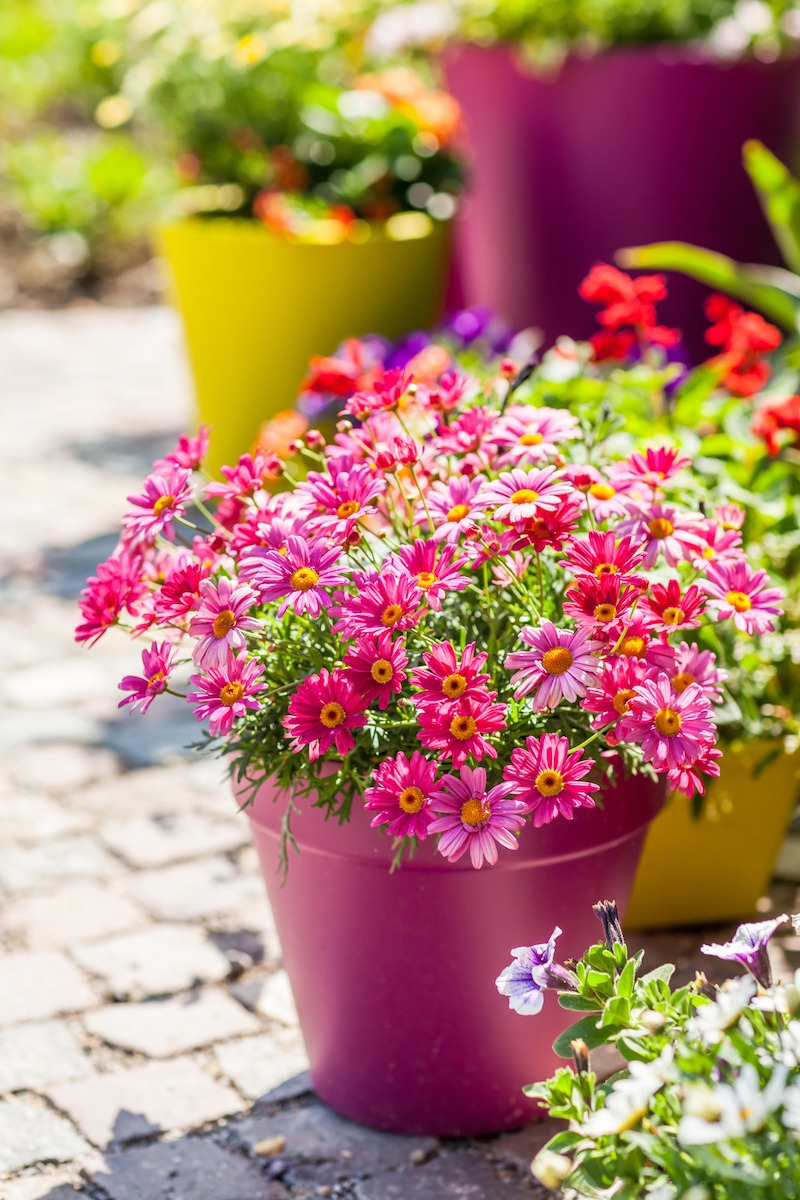 Vertical Garden
We often overlook the vertical lines of our spaces but these can be the perfect backdrop for truly fabulous gardens. There's nothing quite like looking out of your window onto a vision of plants and flowers. Screw pots to your fence or place them at the base and run wires up the surface for climbing plants to follow. In just a short period of time, your fence will be hidden and replaced by a gorgeous small space garden
Potted Garden
If you have a spare corner on a patio or terrace, you can purchase some inexpensive pots and plant them with annuals or year round greenery for low maintenance. You can also express your creativity by painting the pots with cheerful designs or in a colour that works with your interior decor.
Stair Garden
If you have stairs or steps from the path to your front door then this is the perfect spot for some potted plants. Whether you're a fan of shaped box trees, lavender or colourful annuals, you can brighten your front entrance with just a few simple containers.
Use built in seating to create planter boxes
A small space garden demands some creativity. To provide seating for entertaining you may decide to build a permanent seating structure. This gives you the perfect opportunity to build in some planter boxes at the same time. Place them either end of corner seating or build a high planter box behind the seat to provide a back for comfort.
Add a mirror to double the size of your small space garden
An outdoor mirror mounted in a freestanding frame, on a fence or a wall is a great way to gain the feeling of a larger garden in a small space. Place it so that its visible from inside your home and reflects the best part of your garden. If your garden is on a fence, then place a mirror at right angles or opposite to open up the space.
Turn your conservatory into a garden
A conservatory is the perfect spot to create a garden. Protected from the elements, indoor plants thrive and deliver a spectacular display all year round. Select your plants carefully and set up a watering and care routine to ensure your plants will always look their best.
With some creativity your small space garden can deliver just as much as a large scale one.