When your new conservatory is fitted by your supplier, it will be clean and sparkling like the jewel it is.
But how do you keep it looking that way?
Technology has come a long way and impacted many products over the years and glass is no exception. Just a simple wash with the hose and any marks or unwanted debris will wash right off. However, if your conservatory was built a number of years ago, you may not have the luxury of 'self cleaning glass'.
Of course, it's not just the glass that needs to be regularly cleaned. Whether your framework is aluminium, uPVC or timber, mould, mildew and dust can build up over time leaving your conservatory looking somewhat dull and lack lustre.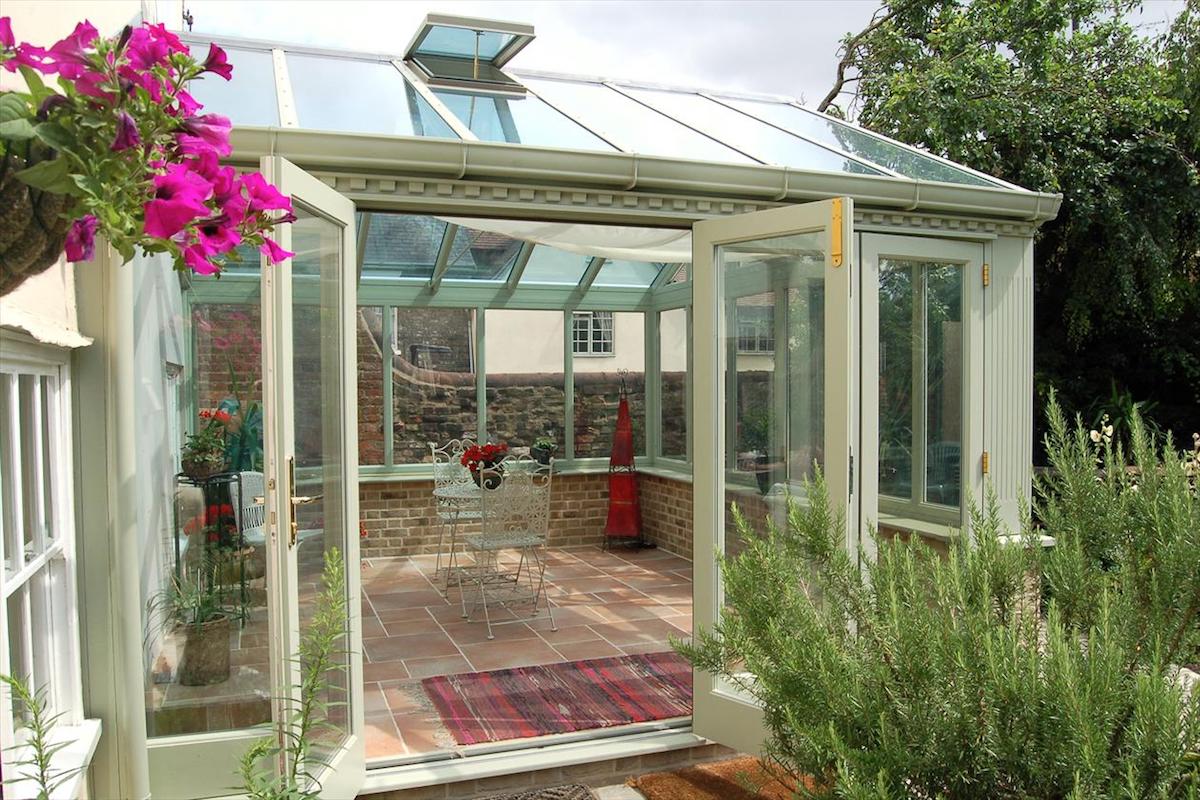 Here's the ideal order of tasks to clean your conservatory from top to bottom
Remove all leaves and other debris from gutters and downpipes

Sweep the roof with a soft broom before hosing it down with a pressure washer. Alternatively, you can use a telescopic brush that bends as this allows you to use benefit from the combination of water and friction.

Clean the outside of the windows as you would any other windows in your home. Check for spots or cracks in the glass and get these repaired/replaced as soon as possible. Damaged glass is less secure than glass that is completely intact

Wipe down the framework with warm soapy water and a soft cloth. Wooden frames can be brushed clean and then wiped down with warm soapy water. After the wood dried, treat it with oil for protection and to bring out the grain.
Take time to thoroughly clean the inside of your conservatory regularly too. Check the documentation that came with your conservatory to ensure the proper cleaning of weather seals as these can be easily damaged by chemicals. Take the time to examine all latches, looks and security fittings and lubricate as necessary. Anything that is cracked or damaged should be repaired or replaced to keep your conservatory secure.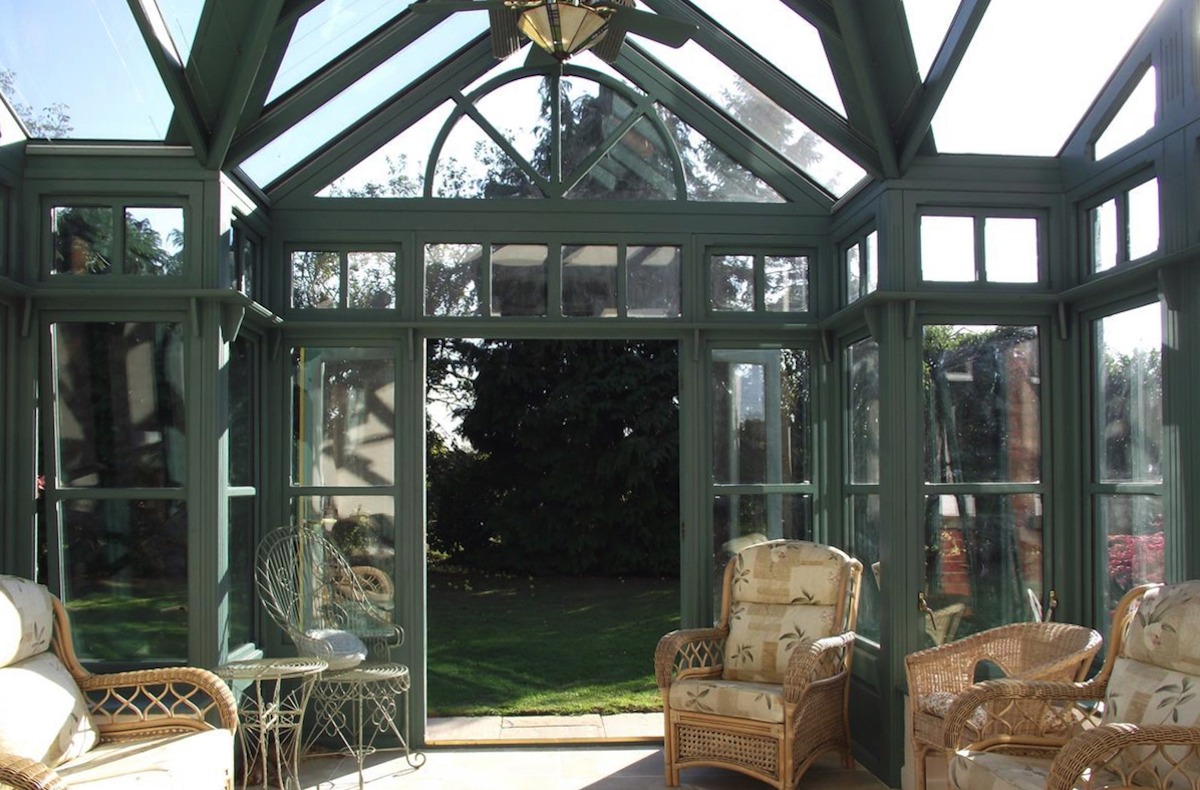 Cleaning your conservatory roof is often the most daunting of tasks and ensuring your safety should be your number one priority. Conservatory roofs are not designed to be walked or crawled on and therefore if you are unable to clear the roof with a telescopic brush or power hose, then a specialist conservatory ladder should be used to climb up and place crawl bars across the roofs glazing bars. Position your crawl bars to the weight is evenly distributed across two glazing bar and never put any weight on the glass panels. Work slowly and carefully ensuring you stay not the crawl boards at all times.
It goes without saying that you should never attempt to clean your conservatory during wet or windy weather. Always have someone with you to steady the ladder, to pass you any equipment you need as you work and to be available should you need any assistance.
If in doubt, call in the professionals as their skill and experience will ensure your conservatory is sparkling clean and well maintained.
Clean your conservatory every six months to ensure it lasts the test of time.