A home extension can transform the way you live and add value to your property should you choose to sell in the future. If you're considering adding additional space to your home you may be weighing up the pros and cons of a conservatory or an orangery. Or perhaps you're wondering what the difference is between them.
With over 30+ years of design and build experience in Cambridge and surrounds, we're well placed to provide the answers.
Conservatories and orangeries use many of the same materials and can appear similar in style however, there are a number of distinctions which may make one more suitable for you than the other.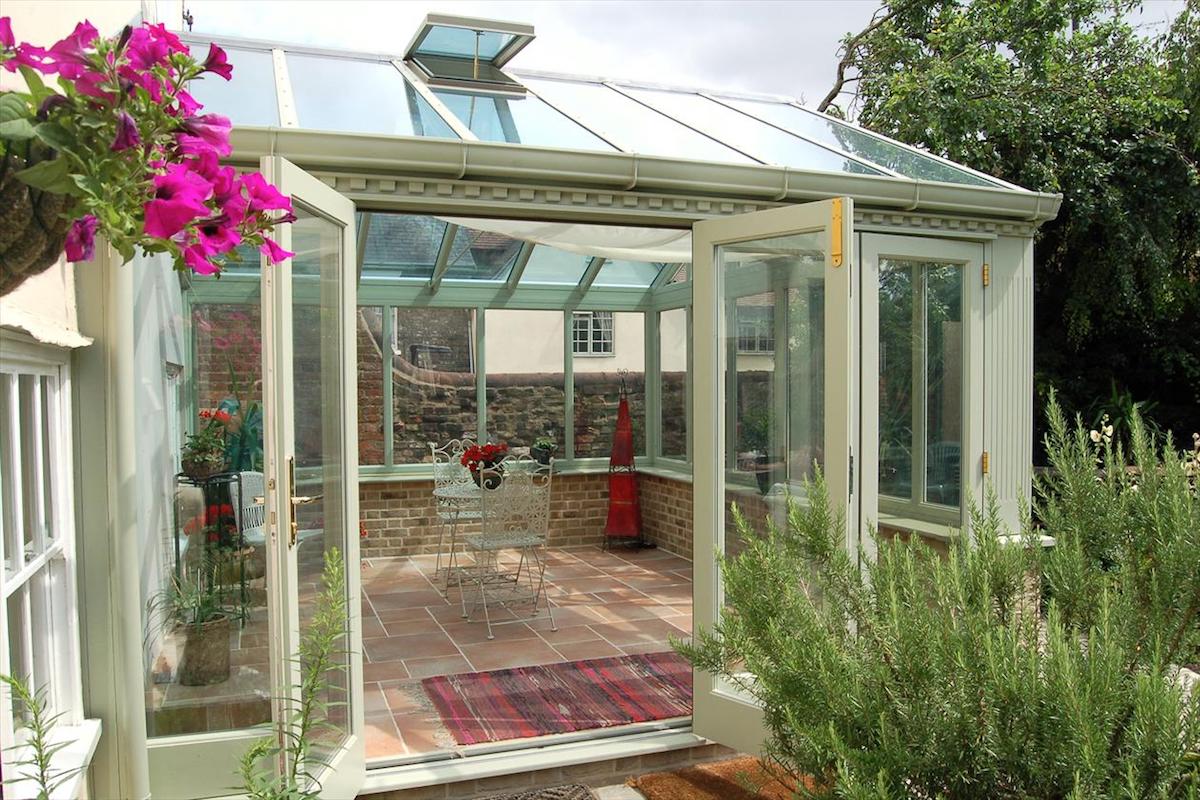 History
In the 16th century, glass structures were built for wealthy landowners who wanted to cultivate fruits from warmer climates such as lemons and oranges. The designs at that time were simple but the conservatory found favour again in the 19th century due to the ease of glass production at that time. In 1851, Prince Albert commissioned an enormous ornate glass structure to house exhibitions from all the great nations of the world. Often called the Crystal Palace, the Great Exhibition Hall burned down in 1936.
Style
A modern conservatory is predominantly a glass structure with a pitched glazed roof that is designed to bring in as much light as possible. Usually attached to the main house, and often accessed through glazed doors, it provides the perfect link between home and garden.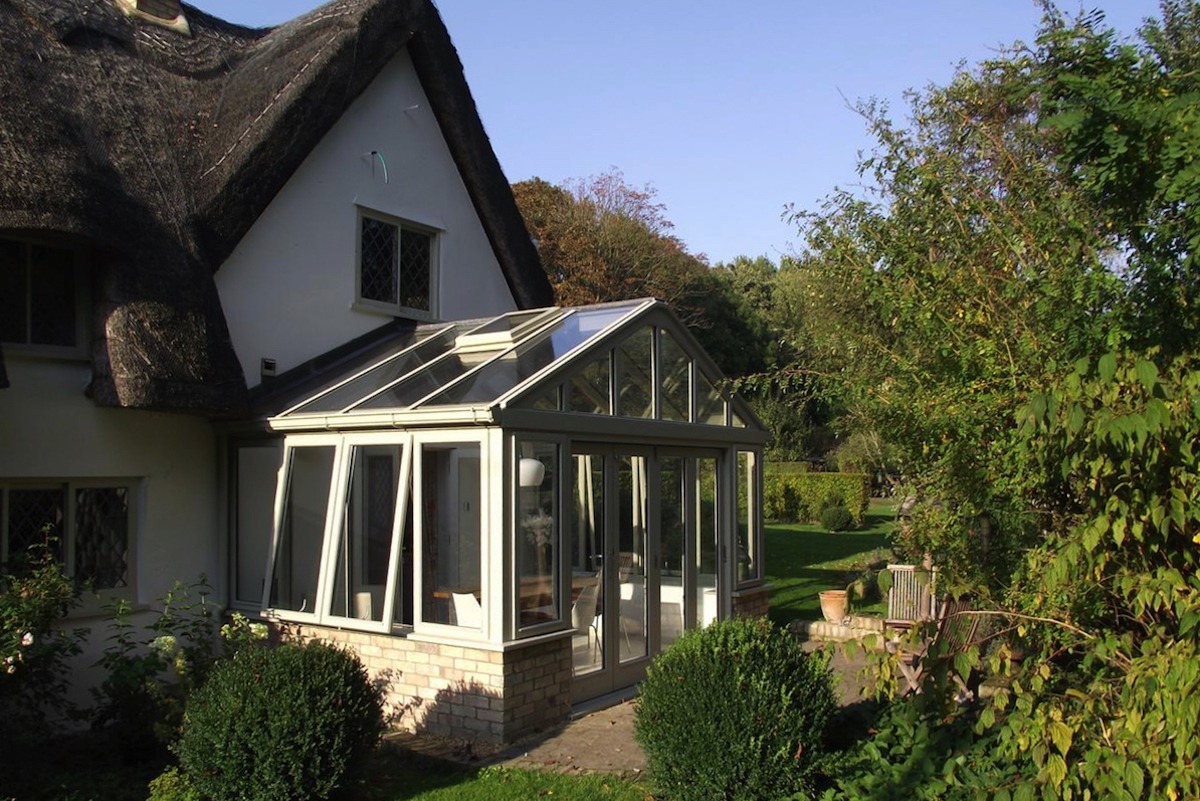 Construction
An outdoor mirror mounted in a freestanding frame, on a fence or a wall is a great way to gain the feeling of a larger garden in a small space. Place it so that its visible from inside your home and reflects the best part of your garden. If your garden is on a fence, then place a mirror at right angles or opposite to open up the space.
Usage
Because of the large proportion of glass, conservatories are most commonly used as sitting or dining rooms. Think sit-down summer lunch with the doors thrown open to the garden or cosy nights under the stars.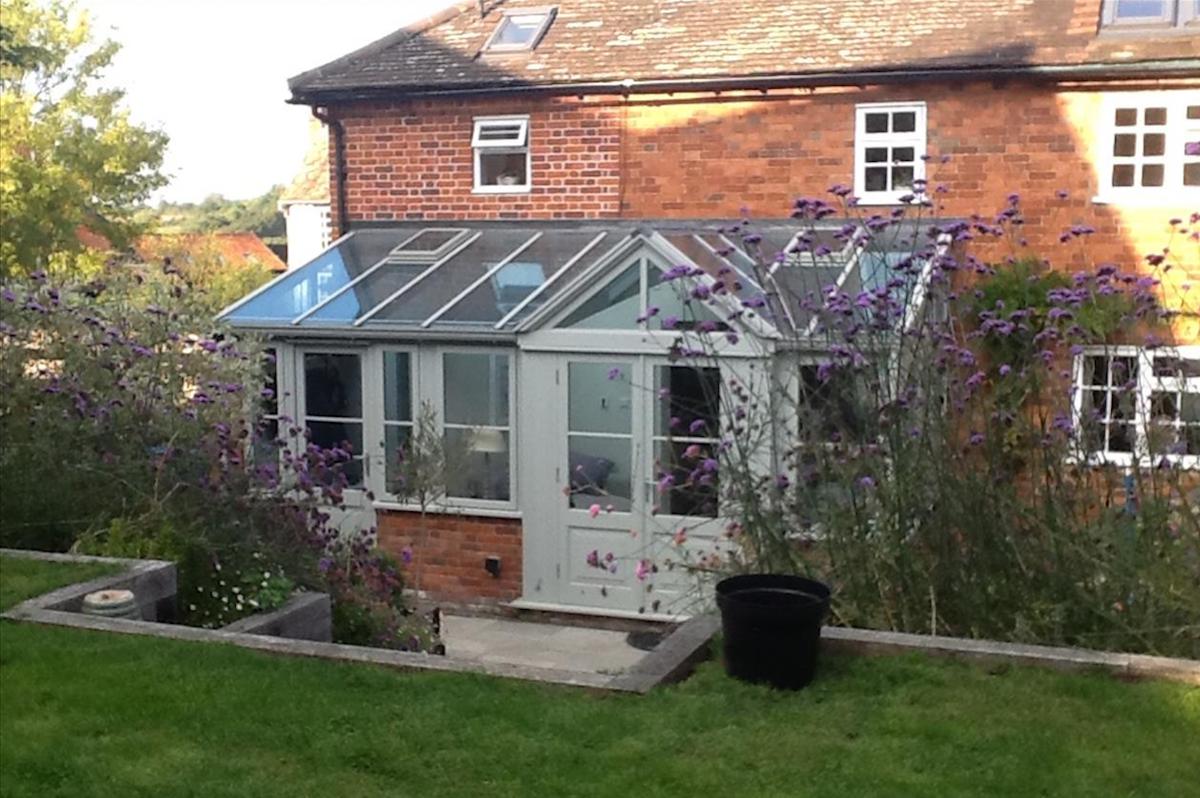 Over the past few decades, most conservatories have been built to a series of standard designs but we provide a full design and build service. Whether your style is traditional or contemporary, our in-house architect gives you the opportunity to create a conservatory that is perfect for you and your lifestyle.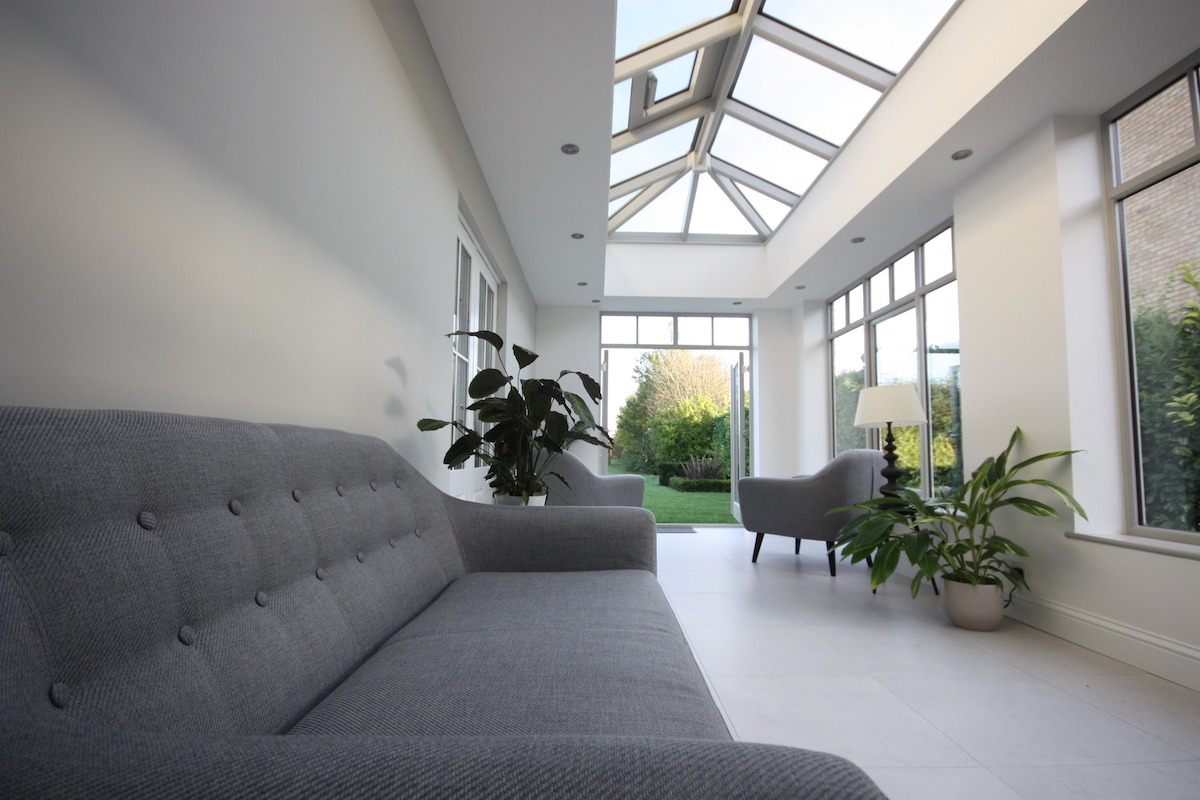 History
The orangery became popular in Europe in the 17th century and was commonly seen in France, Germany and the Netherlands. Similar to a greenhouse in function but built in a style more like the classic conservatory, it provided exotic and delicate plants with shelter and protection. These structures were usually 'free-standing' and often utilised existing garden walls. However, as they became more popular, they were increasingly influenced by architects and designers. As a result, orangeries started to be incorporated into house design, forever changing their usage.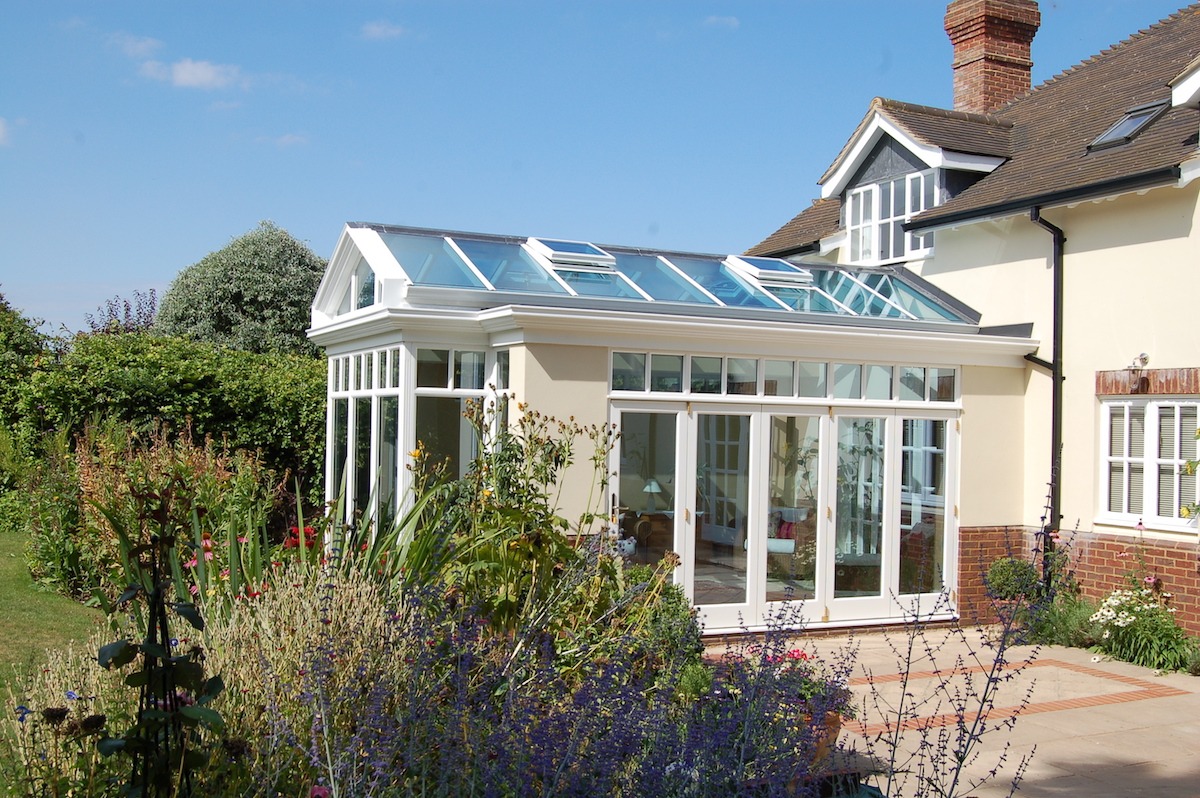 Construction
Using materials that match, compliment or enhance the style of your home, a solid structure of brickwork and structural steel provides the basic framework for wide expanses of glass. Sliding, folding or French doors offer unimpeded access to the garden and a pitched lantern roof ensures maximum light enters the space below. Exterior walls can usually be removed so that the original house and new orangery flow seamlessly together. The main structure can also house downlights, wall lights, air-conditioning vents or speakers for maximum comfort no matter the time of day.
Usage
Because the orangery is more like a traditional extension than it is like a conservatory, it can be used in a multitude of ways. A kitchen extension, a dining space, a new living room or living room extension, or a separate pool house. It's the perfect way to add space and light for year round living.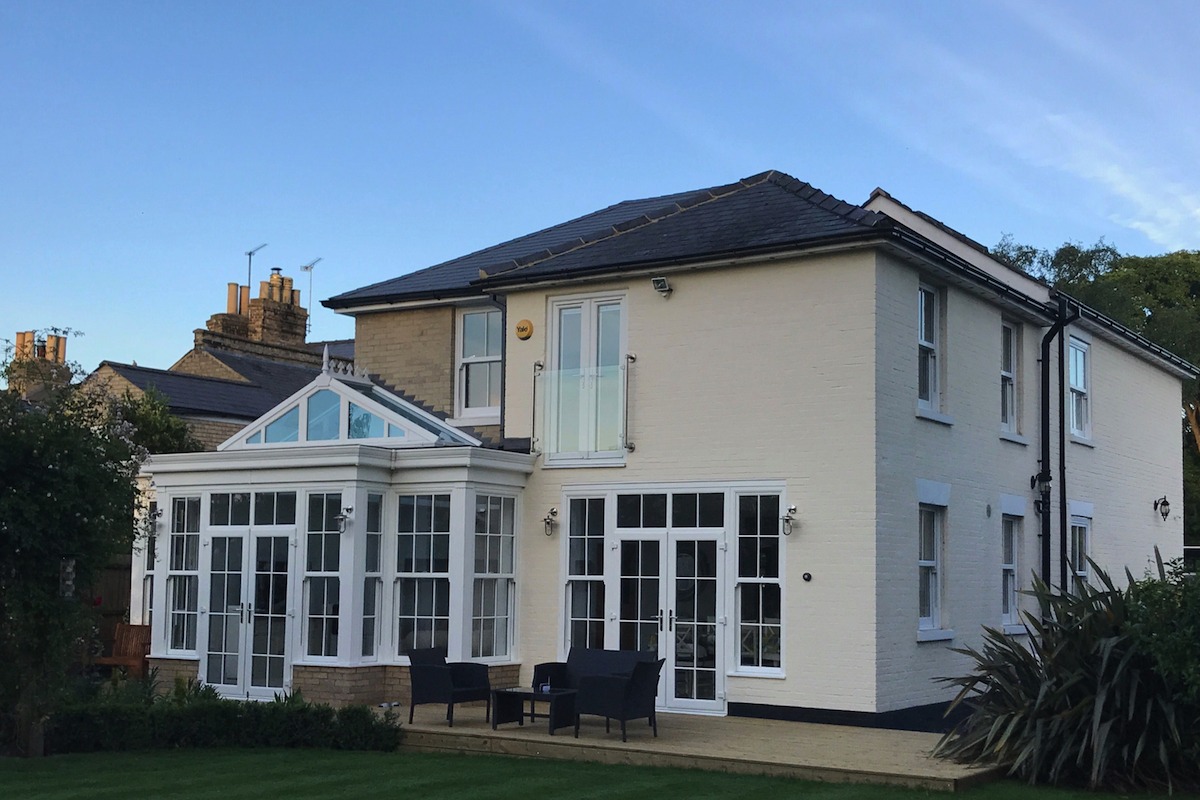 The orangery is a magical space that draws people through the house and out to the garden. Find out how we can help you design and build an extension that brings your home and living to life.