Failing to Plan is Planning to Fail – Benjamin Franklin
This is never more true than when it comes to your home extension planning. Your planning shows up in every part of the build; from the flow of the space itself to the finishes you choose. There's a lot that goes in to planning a home extension so take your time, get the best advice and be sure you've ticked all the right boxes before you start.
Here's 10 questions to ask that will help make your home extension planning a success!
How will a home extension improve my lifestyle?
Be really clear about what your extension needs to provide. How do you want to live in the space? What needs to be included? Planning ahead of time allows you to make provisions for elements such as television, computer, storage, furnishings at planning stage.
For example, there's absolutely no point in designing a beautiful space with windows all around if you need a wall to hang your widescreen TV on. Considering how you will balance the look of your space with the functionality you need is a vital part of your home extension planning.
How much value will my extension add to my property?
Extending your home will always add value but most locations have a top price that a property will sell for. Contact a couple of real estate agents to get a ballpark valuation of your home as it is now and discuss how much it might be worth with an extension. There is of course more than one way to think about value but getting a market appraisal ahead of time will help you make prudent decisions about your home extension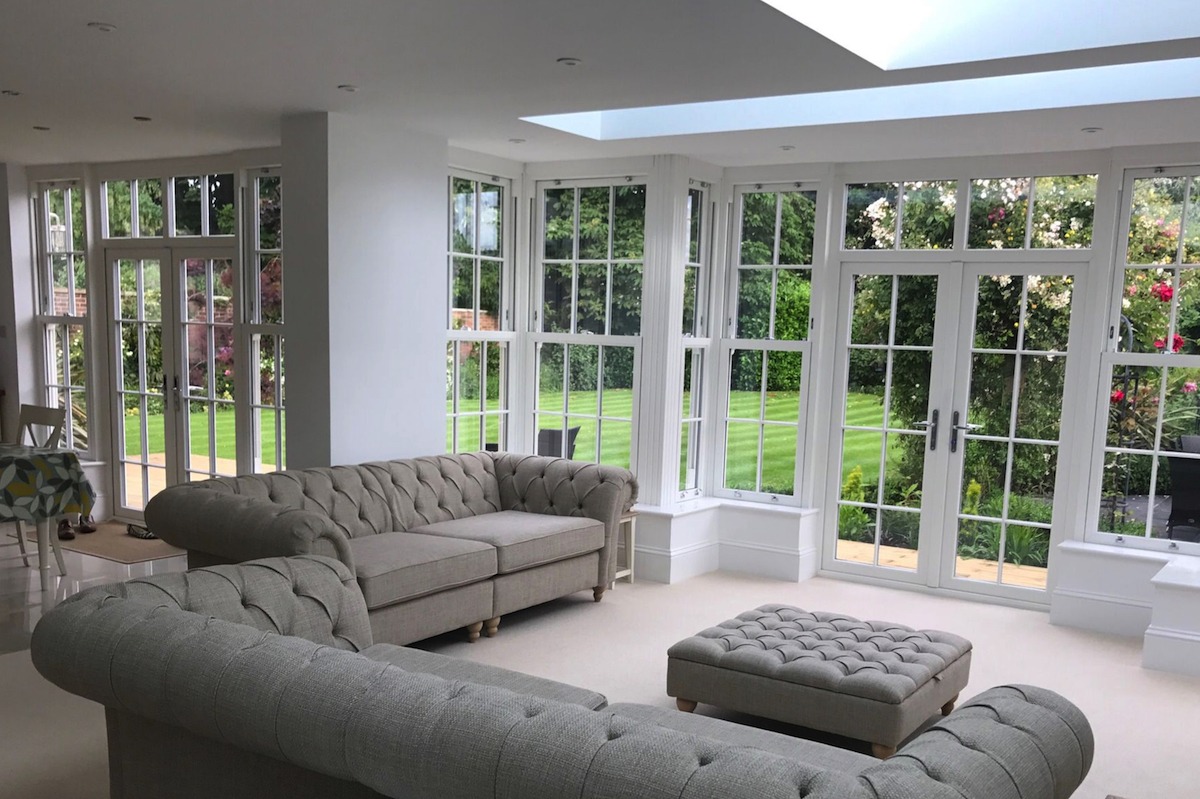 How will an extension impact the light levels in my home?
Adding an extension can mean that natural light is reduced in the rooms immediately adjacent to the new space. If your home has two storeys, then maximizing light to existing room is reliant on side windows (if your home is detached) or on the extension itself. This is a key part of your home extension planning.
A completely solid roof on your new room will make your existing rooms dark and gloomy. Think about how you can add skylights, solar tubes or a roof lantern to ensure your spaces are light filled and feel airy.
Do I want my extension to blend in with my home or to become a stand out feature?
The style of your home extension has a big impact on the price and functionality. It's therefore important to think about whether you want to incorporate design details that compliment or match your existing property.
The materials you select for your roof, walls, glazing and flooring all make a statement about style. Use Pinterest or an online scrapbook to gather ideas about what appeals to you. Allow your ideas to evolve as in most cases where you start is not where you end up. Design is a process that needs time to unfold.
What much space can I get for my money?
It's important to do your research when it comes to building costs. Unless your budget is open-ended, you need to have a realistic idea of what your home extension might cost. Speak to others who have had building work done and ask the tricky money questions.
As a basic guide, you can expect to spend between £1000 and £2000 per square metre. The exact costs will depend on the type of extension you choose. Home extension planning is a balancing act that needs careful and thorough research.
Do I need planning permission?
There are some simple guidelines to help you understand the requirements around planning permission. Having a clear idea of permitted development can help  you plan your extension in a way that limits your need for planning permission. With excellent advice from a qualified designer, your existing interior layout can often be adapted so that the extension itself is kept to a minimum.
If you do need planning permission, make sure you work with someone with experience in working with your local authority. They will know what the planners are looking for and can save you time and money.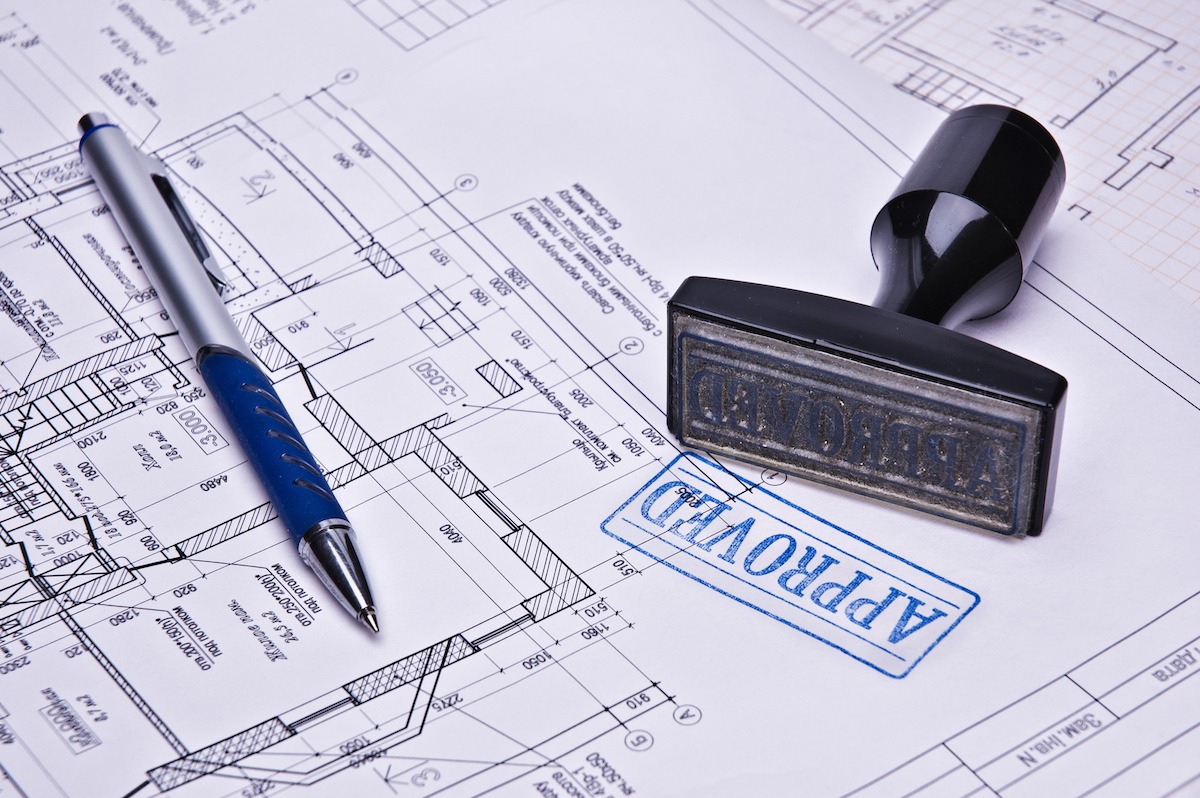 Do I need insurance to cover the build?
Always choose a builder/building firm who has public liability insurance and check their cover. It's important to note that although their insurance will cover any damage caused by them, you may require your own additional cover during the period of the build. Check with your insurance company to ensure you are protected in event of fire, flood or theft.
How might existing trees or drains impact the positioning of my extension?
Large trees or drains can cause issues when it comes to your home extension planning. Check whether trees are protected as you may not be permitted to remove the trees or build too close to their roots. Existing drains that run underneath your desired extension area may need to be rerouted or bridged. Always check with your local authority to find out if there are any limitation that may affect your design and build.
Should I choose an independent builder or a complete building company?
One of the most important factors in the success of your extension is communication. Confusion between builders, architects and other trades can spell disaster for your new extension. It pays to have one person who is responsible for managing all aspects of the project to ensure all aspects of the build are correct. Having one person to oversee everything gives you peace of mind and allows you to relax in the knowledge you're in safe hands.
Some architectural firms offer a full build management service for an additional fee. It is also possible to choose a specialist building firm who can design, build and project manage your home extension for you.
Is it important to have a guarantee?
Many building firms offer an insurance backed 10 year guarantee on materials and workmanship as a part of their standard contract. Once your build is complete, you're happy with the result and all monies are paid, you will receive a warranty certificate. Should any future problems arise, you can have peace of mind that they will be resolved quickly and professionally by your building company.
Conclusion … 
The success of your home extension planning hinges on asking the right questions. Take your time, research the options and listen to the advice of the professionals
Ask to speak with previous customers of your potential supplier as their experience will help you choose the best person to help you.
*** If you're looking to get started with your home extension planning then why not give us a call. Our in-house architect can work with you to design a space that will meet your requirements and add value to your home and your lifestyle