A traditional conservatory or orangery is defined by some specific design elements that give it a period feel. Although construction methods are cutting edge and materials use the latest technology, it's your choice of features that determines the look.
Here's 5 design elements you may want to incorporate to ensure your traditional conservatory lives up to its name!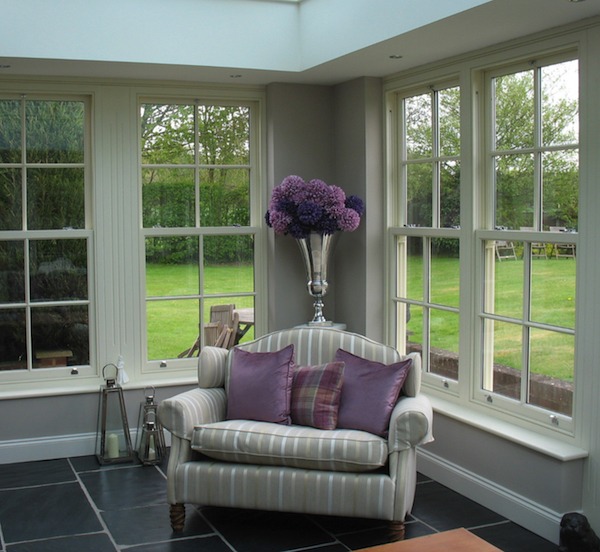 Fanlight Window
A fanlight window has a semi-circular shape with glazing bars that open out like a sunburst. Usually placed above a set of doors, the fanlight window found fame in the late 18th century when neo-classical design was the height of fashion. The fanlight window is often set into a gable end bringing softness to an otherwise angular shape (see top image)
Sash Windows
Sash windows are a wonderful way to not only add traditional styling to your conservatory but also for their ease of ventilation. If you choose a 'double hung' option, then the top sash slides down to let plenty of air into your traditional conservatory while protecting you from the chill of a cool wind. Sash windows are available in PVC or timber in a range of sizes. They also come with glazing bars to perfectly frame the view of your garden beyond your conservatory (see image above)
Tie Bars & Boss Detail
A traditional conservatory often includes horizontal and vertical tie bars with a boss detail connector. While once upon a time these bars were necessary to brace the walls of the conservatory, now they are used for more decorative purposes. Adding this simple detail to your traditional conservatory will really set the tone and with care, the bars can provide a framework for a string of fairy lights creating a magical feel to your room (see image below)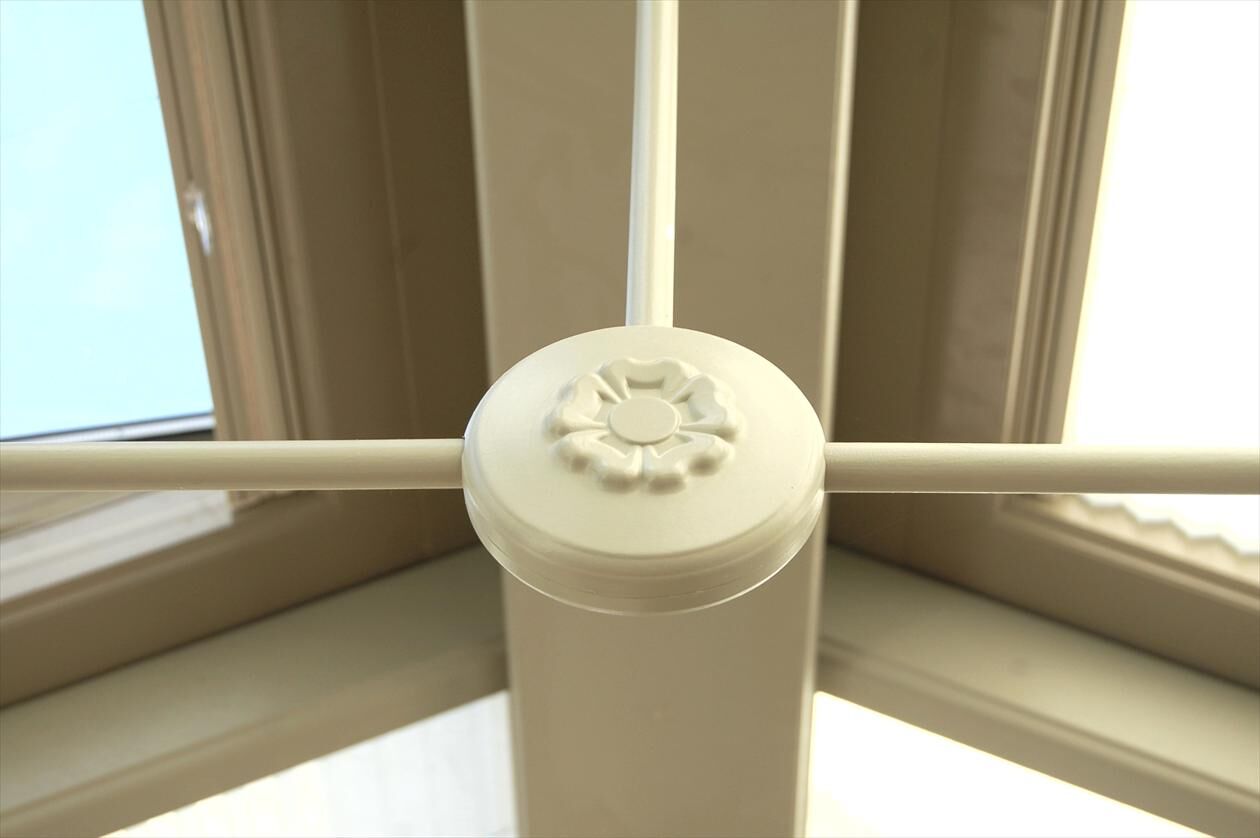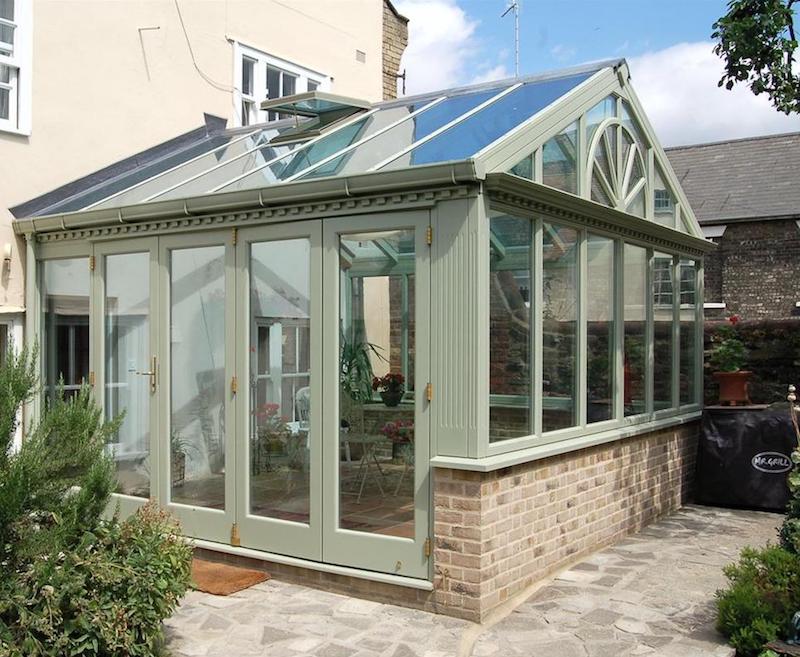 Dentil Moulding
A dentil is one of a series of closely spaced, rectangular blocks that form a moulding. On a traditional conservatory or orangery, the dentil moulding sits just below the guttering and above the window and door line. It gives an instant link to the neo-classical styling that was so poplar during the Georgian era and provides relief from the otherwise somewhat austere lines of the modern conservatory (see image above)
Roof Lacework
Adding some lacework to the ridge of your roof is the perfect way to make your traditional conservatory come to life. A delicate tracery strip with finial ends, extends the height of your roof and softens the line against the sky. Various designs are available and you can choose something relatively simple or select a more elaborate design (see top image)
You may not wish to incorporate all of these elements into one building but adding one or two with give your traditional conservatory a character all its own. Don't settle for ordinary. Give your conservatory that little bit of extra and the rewards will speak for themselves.
If you're interested in discussing how a traditional conservatory will enhance your home, then get in touch with our in-house architect. We have the experience to ensure that your conservatory is everything you've ever hoped it could be, and more.