When you're thinking about adding square footage to your home, one of the easiest and most cost effective ways to do it is with a conservatory or orangery. But gone are the days of adding a couple of wicker chairs for occasional sitting. The modern conservatory or orangery is a thermally efficient space that has become the hub of many a home.
They provide the perfect spot to connect your kitchen and dining room to the garden and make a fabulous study or sitting room.
A conservatory or orangery is a very special space that is unlike any other room in your house. As such, it deserves to have it's own unique style.
Is it time to update the furniture and style of your conservatory to create a space that you will truly enjoy? Here's some beautiful interiors to inspire you to create one of your very own.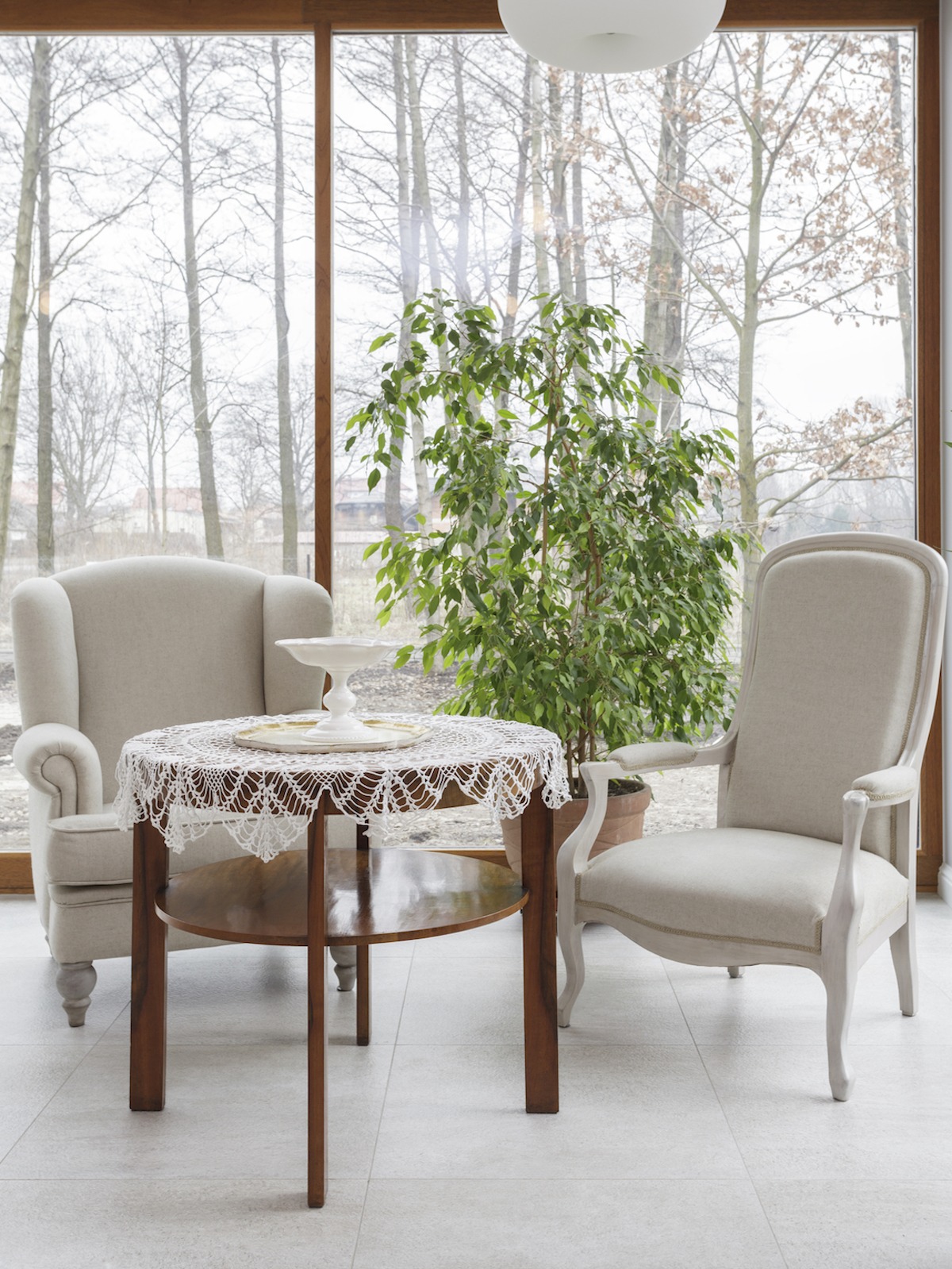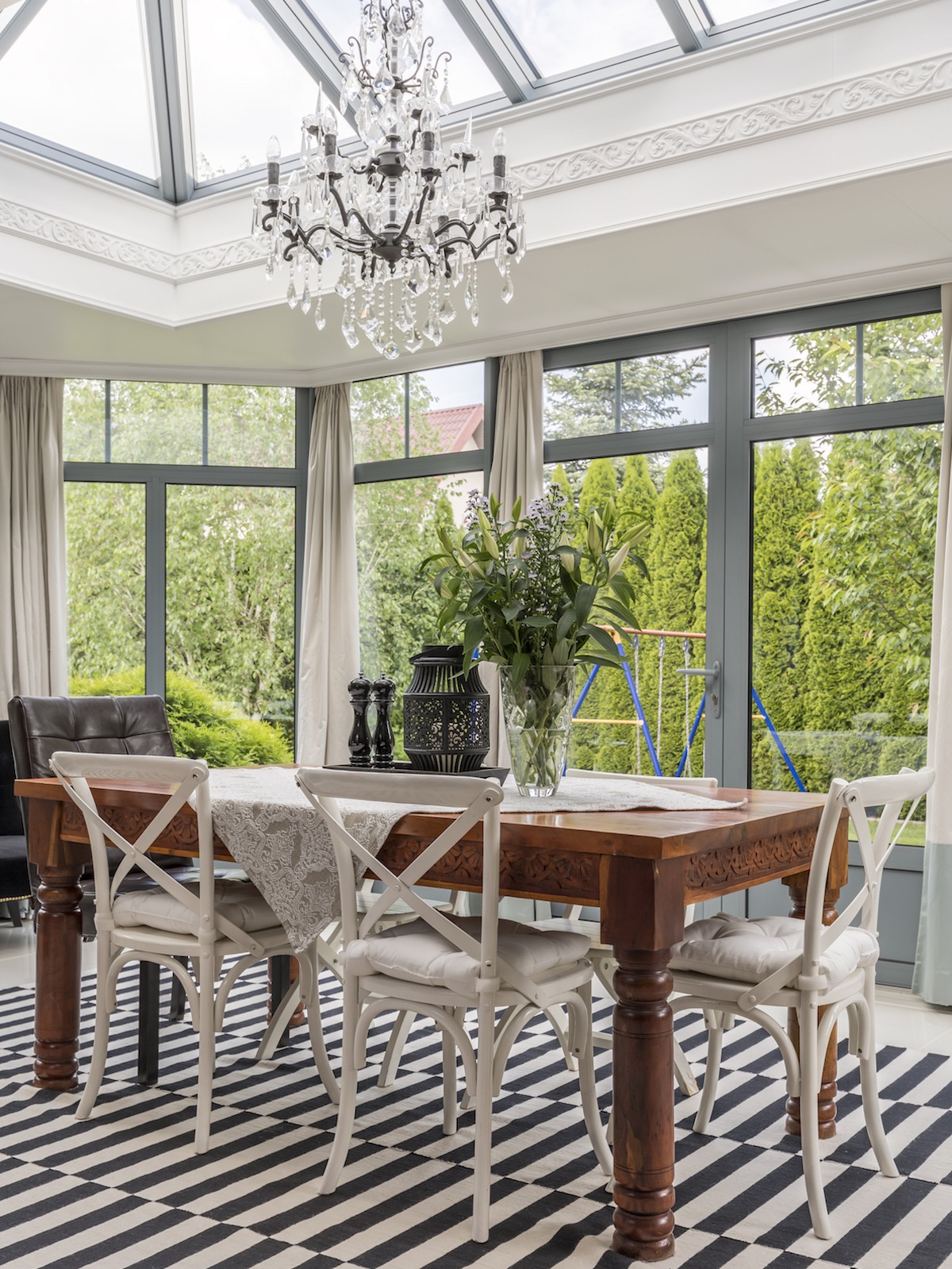 Dining In Style
There's nothing better than lunch in your conservatory or orangery on a lovely sunny day. Throw the doors open to bring fresh air and summer warmth into the room and enjoy. Whether your style is modern and eclectic or more traditional, your conservatory or orangery should reflect your personality and be a welcoming space for all.
The image above shows how some rustic elements can sit perfectly alongside modern materials. Moulded plastic chairs around a wooden topped table set against a brick wall creates a casual space. I just love the eclectic lighting set in an asymetricl group high above the dining space below.
More than any other room in the house, your conservatory or orangery can give you a space that is uniquely your own.
Accessorise
It's often the little touches that create the biggest impact. Choose a bold colour or a wonderful pattern to really set the tone in your space. Don't be afraid to 'go to town' and liberally splash your personality on this space. Your conservatory or orangery can handle it!