A Zen Garden may seem impossible in the British climate but it's really all about creating the feeling of peace and tranquility that Japanese gardens convey so perfectly. There are a few crucial elements you need to include, all of which are easily available and achievable in Britain.
There are 5 basic elements in Japanese culture and each is considered in Zen Garden design. Each of the elements works with all the others and add to the feeling of peace and balance we experience in the best Zen Gardens.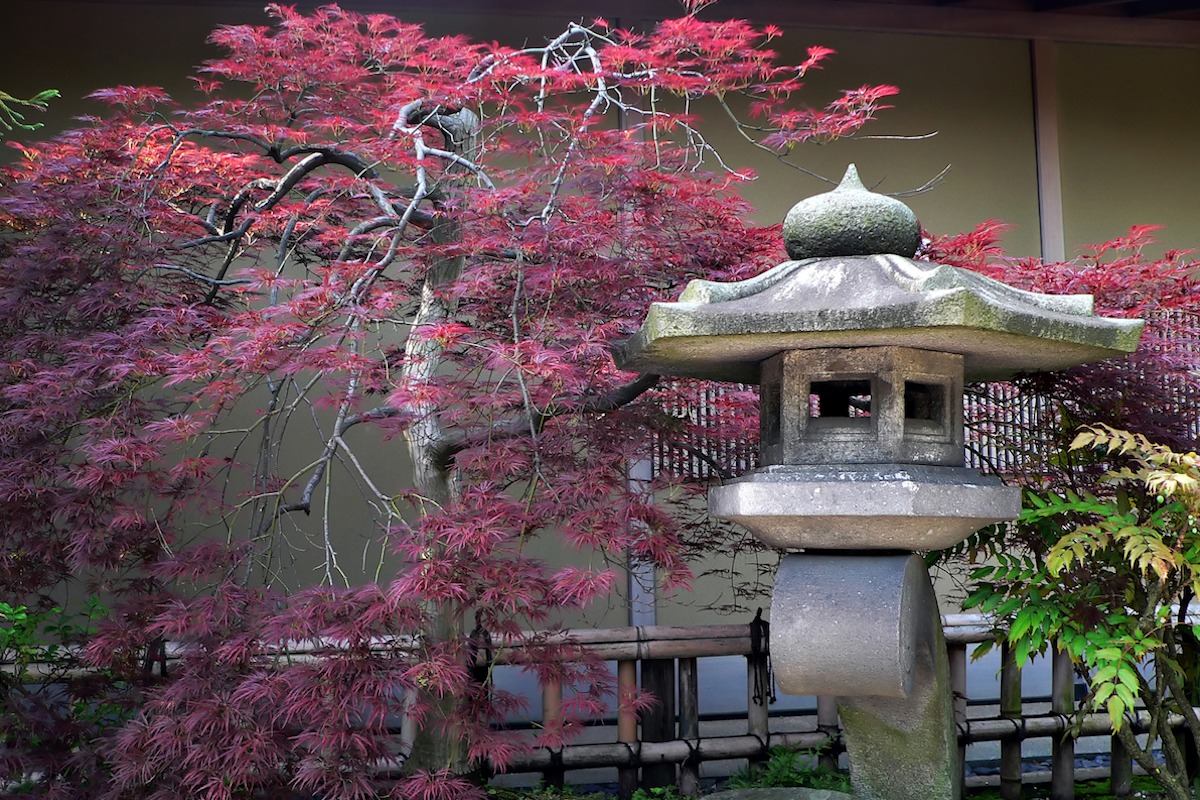 The Element of Wood (Ki)
Wood and more specifically trees, symbolise longevity and knowledge.
One of the most common trees you will see in a Japanese garden is the Acer or Maple tree. A delicate tree that is most beautifully displayed in autumn as the fiery red leaves capture immediate attention. All year round, this tree has a stunning architectural shape that perfectly compliments the simplicity of every Zen Garden. Choose a dwarf version for a small garden or if you have a larger space, why not choose a large maple tree as the centrepiece of your garden. Ideally, they should be planted near water as the branches will naturally 'reach down' providing glorious shadows on the surface.
You can also add wooden elements into your garden. Timber borders for garden beds or bamboo are a great way to include this powerful element in your zen garden.
The Element of Fire (Hi)
Fire represents motivation, desire, passion and drive. It is the fire within us that makes us move. To bring the element of fire into your Zen Garden you can include a lantern or simply add some red or orange. Many Japanese gardens include a stone lantern that is never lit but is symbolic only. This is another way to bring two elements together in a small space as it combines earth (stone) and fire (lantern).
You will also see fire pits or outdoor braziers included in Zen Gardens as a way of bringing the element of fire to life. On cool summer evenings, sitting around a fire and listening to the sound of water trickling is a treat indeed.
The Element of Water (Mizu)
There's nothing more soothing than the sound of water gently trickling from a feature or running over stones. To the Japanese, water represents the fluidity and flow of life and the importance of being in the flow. To really capture the feeling of a Zen Garden, its important that water is in motion rather than still. Add a pond with a fountain or include a water feature on a wall or in the centre of a circle. If you're able to add carp to your pond, then this will enhance the sense of life and movement that is such an important part of Japanese culture.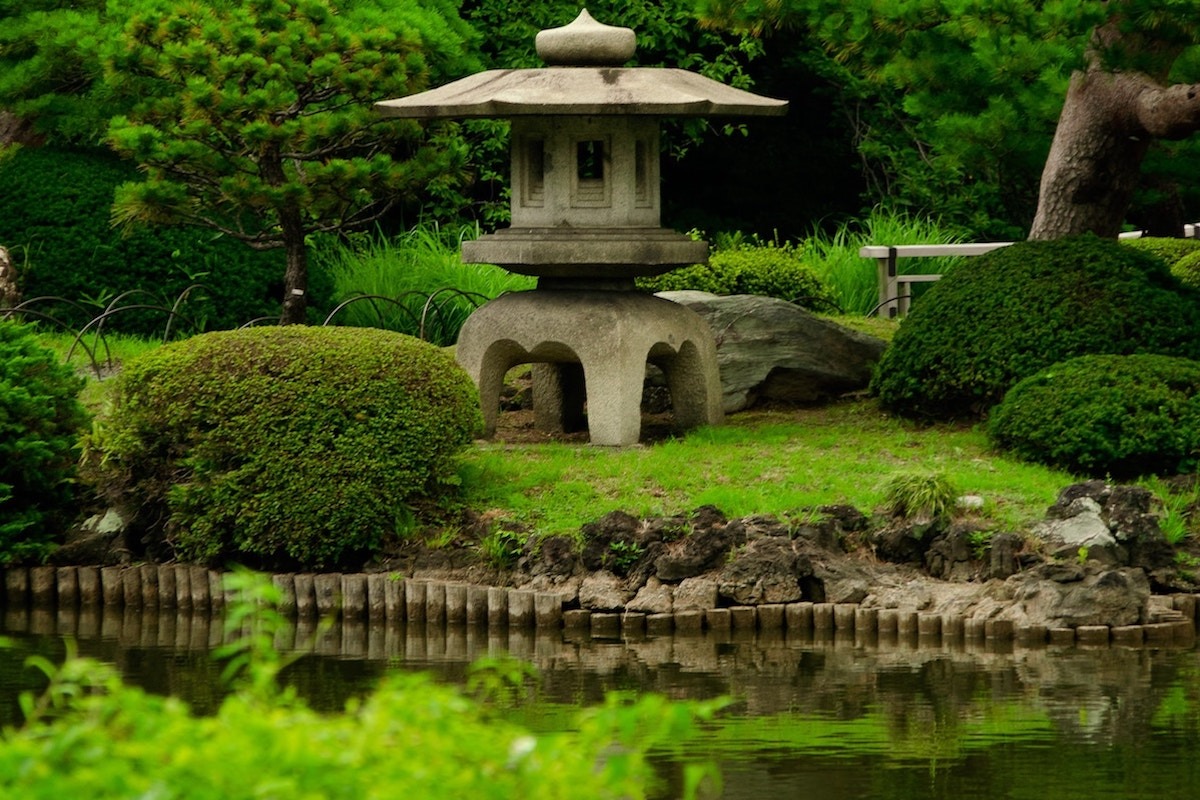 The Element of Earth (Chi)
Earth is commonly seen as feminine, mother earth which provides nourishment, creativity and longevity. All Japanese gardens include the element of earth in some form. Rock is the strongest manifestation of earth and is perfect in an English garden. Boulders, gravel and sand are all examples of the element of earth. Place a few large stones around a pond, or in groups of three as a feature in your garden.
You can also combine several elements in one feature if your garden space is limited. For example, you can purchase a stone water feature that can become the centrepiece of a corner of a patio or wooden deck area.
The Element of Wind (Fu)
Wind represents freedom, movement through the air and breath. Wind is of course invisible but you can bring this element into your garden by adding wind chimes, a bird sculpture or anything that moves as the breeze hits it. Breath is essential to all life and therefore it is an important element to complete your Zen Garden.
Japanese gardens are all about balance and use Feng Shui as well as simple design principles to place elements in harmony with each other. It is the harmony of each element with each other that truly gives your zen garden its life and style.
The best spot to enjoy your beautiful zen garden is from inside a garden room. Throwing open the doors and connecting beautifully with your garden for instant peace and tranquility after a busy day is nothing short of perfection!