Do you know you can replace your conservatory roof and turn it into a garden room in just a few days?
If you're one of the thousands of Brits who have a White uPVC Conservatory attached to your home then we have good news for you. All over Britain there are conservatories that are too cold in summer, too hot in winter, sit empty and neglected or used as overflow storage. Once these types of conservatories where the latest 'must have' but times have changed. We now want spaces that flow together, that provide year round comfort and that enhance our homes and way of life.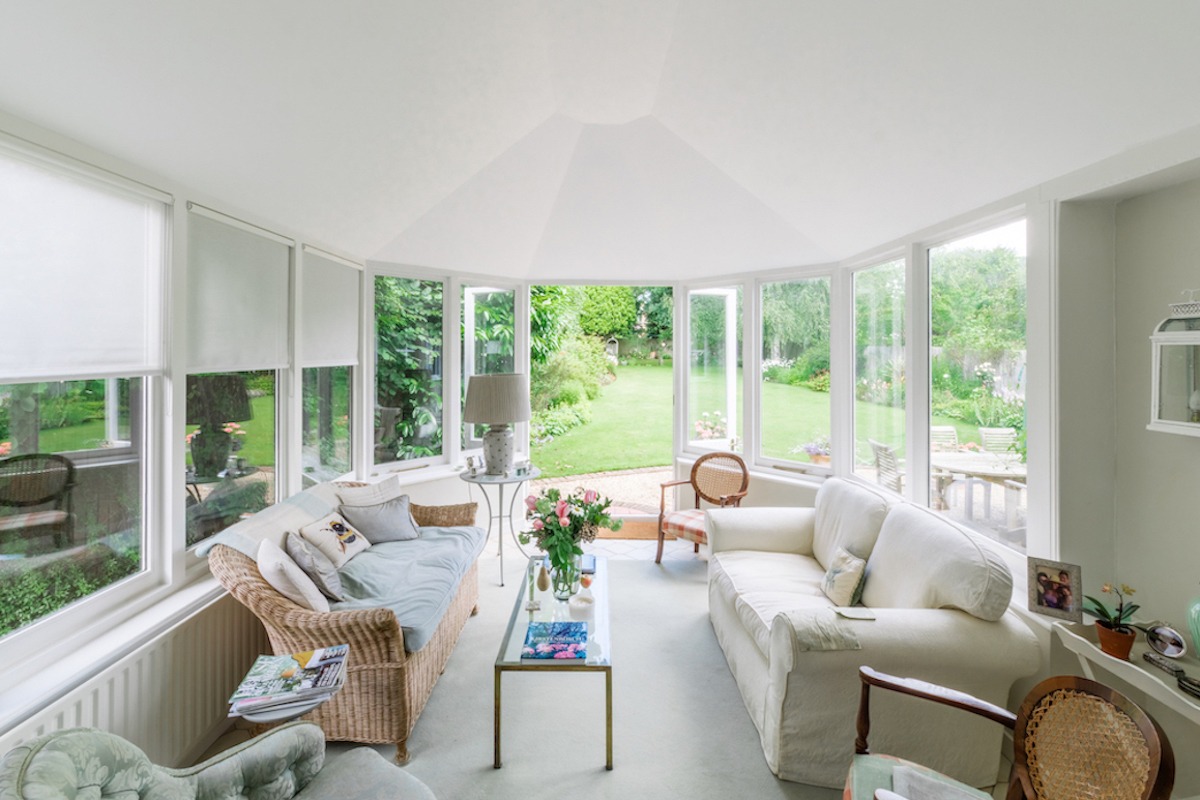 A conservatory is built to take the weight of glass or polycarbonate roof panels which are relatively light. It is not designed to take the weight of a traditional solid roof and will almost certainly collapse. In fact, we've seen it happen time and time again.
This has left home owners stuck between a rock and a hard place.
Their existing conservatory takes up precious space but the costs to tear it down and rebuild have been prohibitive.
Until now that is.
Construction methods have changed to such an extent that you can now replace your conservatory roof with a thermally efficient solid roof. Designed specifically to sit on the existing structure, these lightweight roofs can transform your tired and neglected conservatory into an airy, comfortable garden room for all seasons.
SIP panel construction  is combined with Velux roof windows to provide a thermally efficient roof without compromising the light that makes conservatories so enjoyable.
And because the solid roof is manufactured in a factory, the disruption to you is minimal. You can literally replace your conservatory roof in just a few days. No hassle, no mess, no stress.
The extensive range of exterior finishes allows you to choose material that compliment your home and the interior can be finished to match your existing spaces. Lighting can be added to provide a 24/7 year round room that you can enjoy for years to come.
A replacement conservatory roof is the perfect answer to the outdated and unusable conservatory of old.