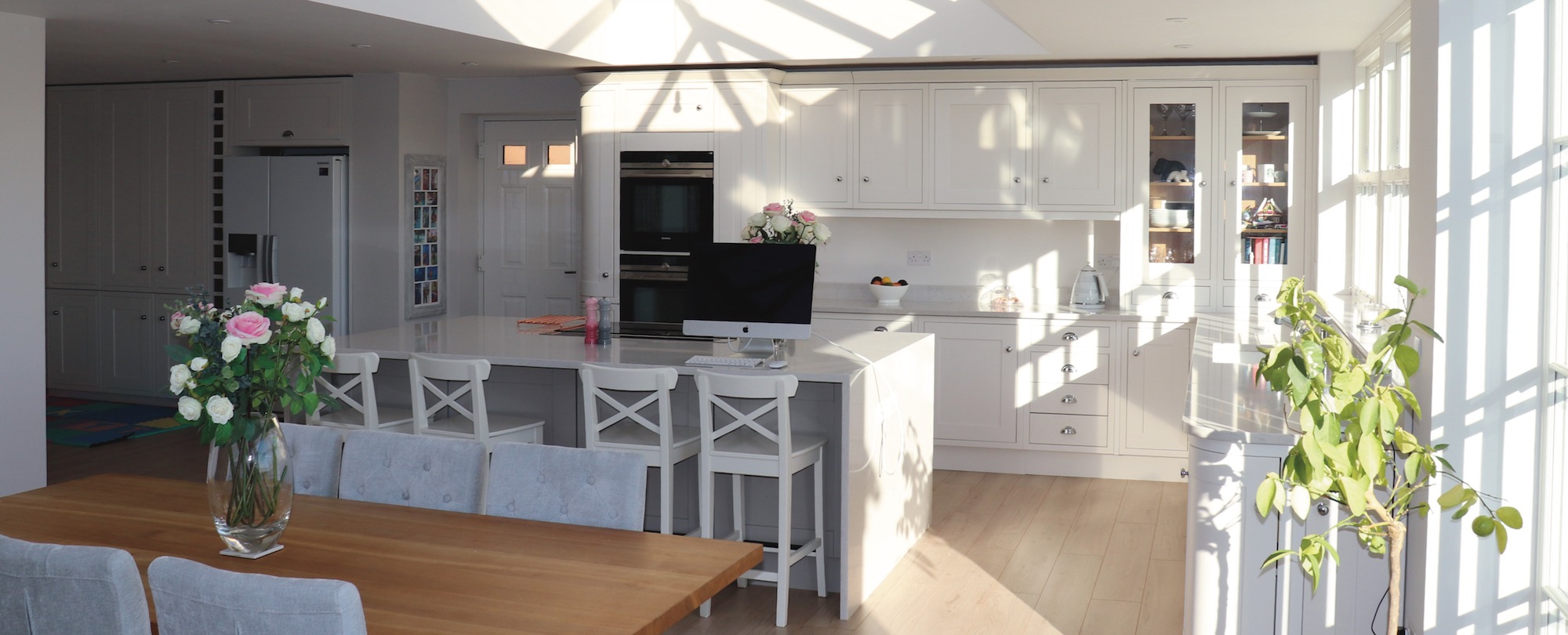 When Jenny and her husband started planning an extension for their new build home in Hardwick, they explored all the options. They spoke with traditional builders as well as a number of companies who specialised in building glass buildings including orangeries.
As a busy couple with a young son, they wanted a space that would provide a play area near the kitchen so the family could be together no matter what tasks called for their attention. What they gained was so much more than they expected. Not only did they meet their needs for a play area for their son, but the new room has given them a haven they spend almost all their time in. What started as a need for more space, has delivered a lifestyle many would envy. The words light, bright and beautiful don't go far enough to describe the magnificence of the orangery that's been created for this family to enjoy.
Jenny's home before the addition of their gorgeous orangery extension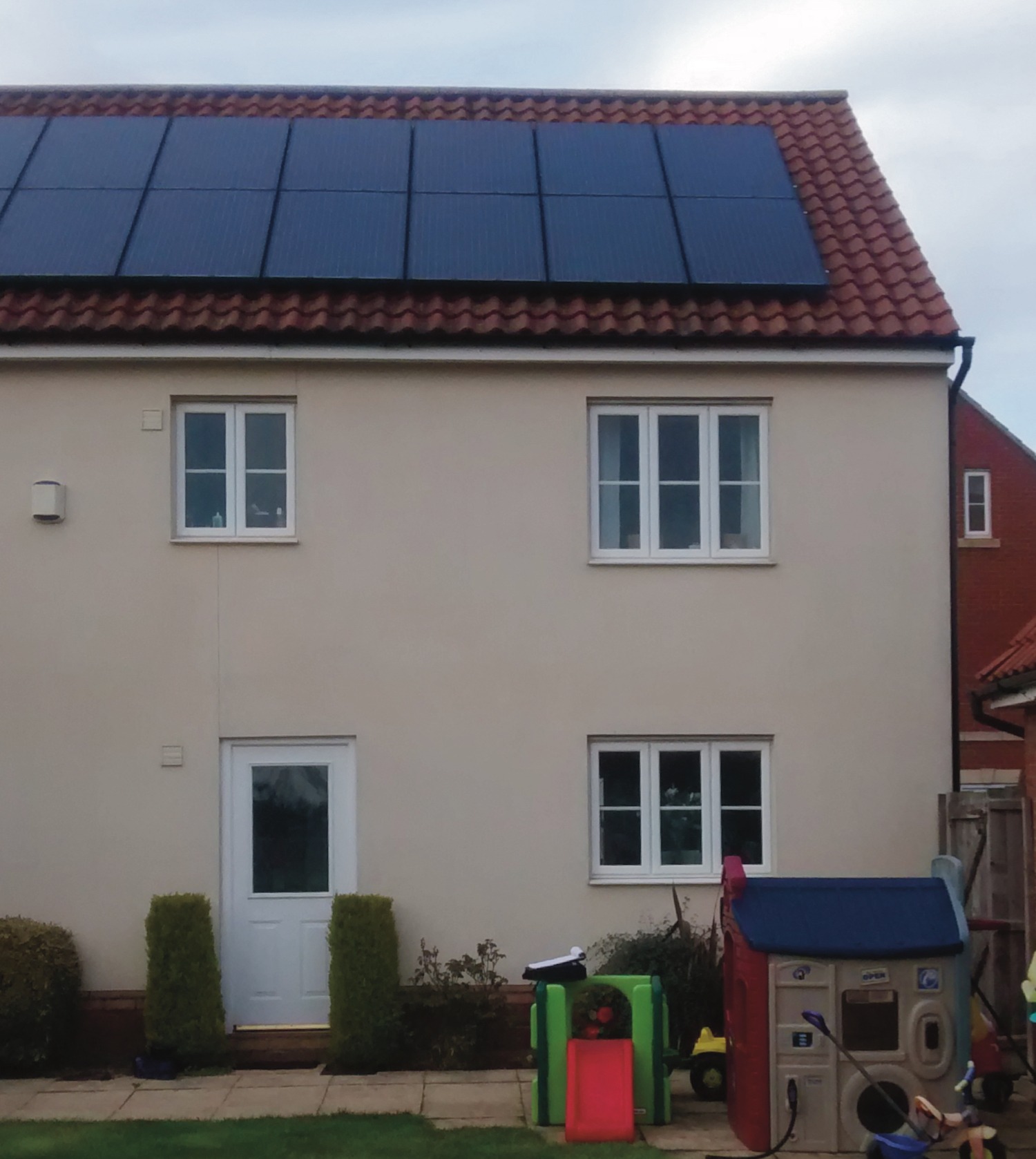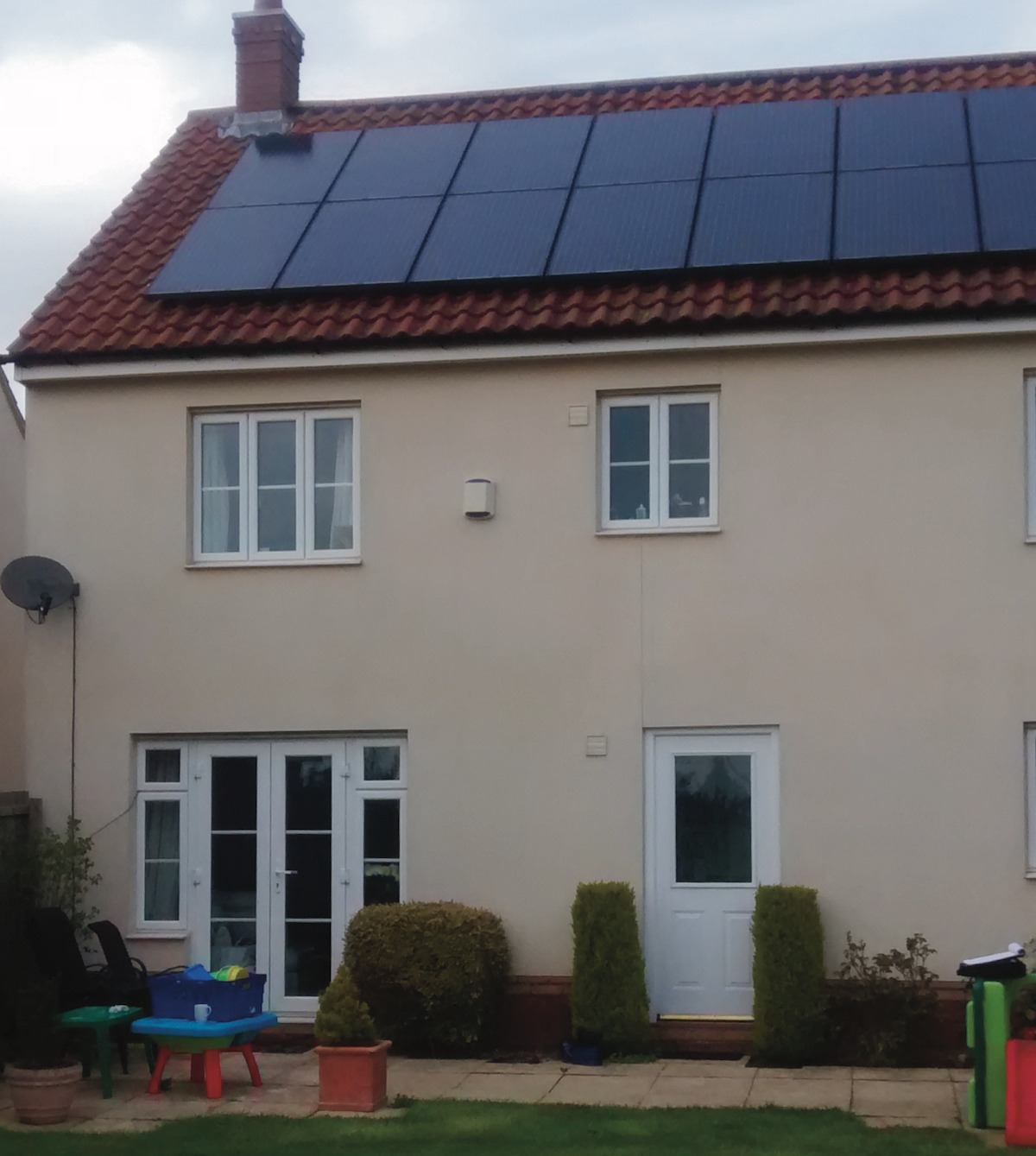 Here's what Jenny had to say about her experience with the Cambridge Conservatory Centre.
What was your first contact with the Cambridge Conservatory Centre?
We had been to Scotsdales Garden Centre on a number of occasions and had seen the Cambridge Conservatory Centre's show site. On our return visit to discuss our new extension, I fell in love with the Traditional Orangery they have on display. Once I saw it, I knew I wanted an Orangery rather than a standard extension. There was just something about the light, finish and detailing that appealed to me.
How was the initial consultation process?
It was great. Relaxed, friendly and accommodating. There was no 'hard sell' and no matter how many times we went back with changes or queries, they were always happy to help.
Did you visit other suppliers of Orangeries?
Yes. We took our time with the planning and spoke to numerous companies. There were so many aspects to weigh up including the design, the finish and of course the price which varied hugely between the different companies.
What was the biggest deciding factor in choosing the Cambridge Conservatory Centre?
It was a few things really. Firstly, they could provide us with a complete build at a price we were willing to pay. But possibly the biggest decider was that they provided us with the details of previous customers and invited us to speak with them. Every single person we spoke to, was thrilled with the service they had received. They recommended the Cambridge Conservatory Centre without hesitation and said they would have them back in a heartbeat. There's so many horror stories about how things can go wrong that it was a relief to know that we would be in safe hands.

How was the planning process?
Our initial design was for a smaller extension but when we looked at how it would work for us as a family, we knew we needed something larger. We had tried to fit within the permitted development guidelines so we could avoid the need for planning permission, but the Cambridge Conservatory Centre assured us that what we wanted to build would be accepted. They handled every aspect of this for us and they were right. Our application was approved with no problems.
Every step of the way, the Cambridge Conservatory Centre bent over backwards to help us achieve what we wanted. Their ideas were fantastic and they came up with ways to save money without compromising or sacrificing the overall design or finish. We really felt they were in our corner and invested in providing exactly what we wanted within our budget. The larger space gave us the opportunity to move our kitchen and create a wonderful space that we live in and enjoy every day.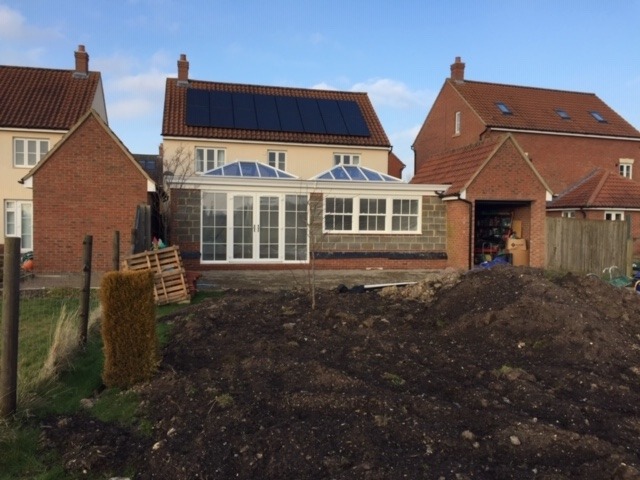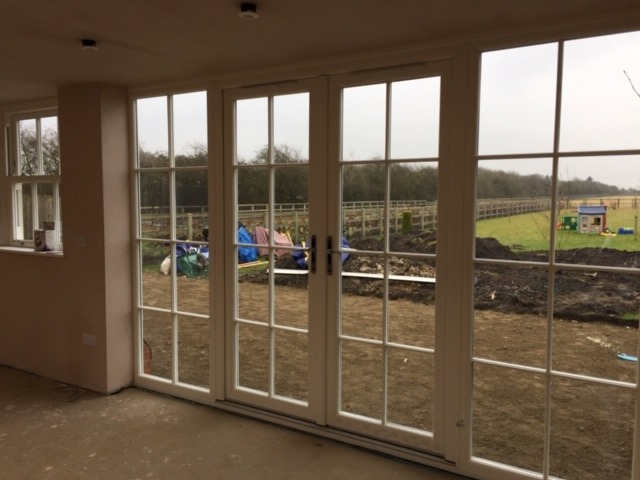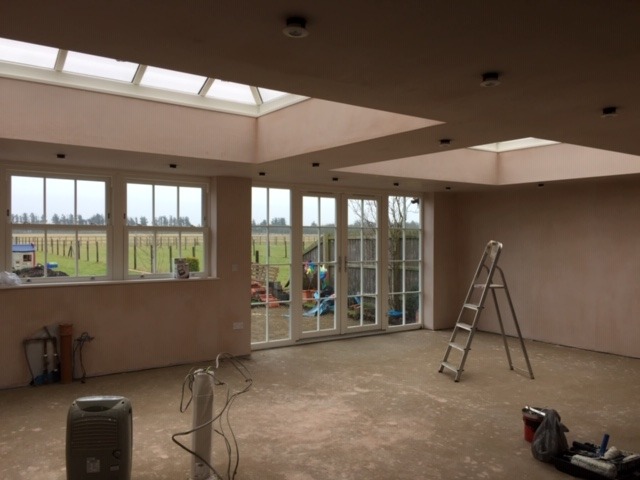 How was the build process?
Every building project comes with a level of stress. We were aware of this from the outset and although it was inconvenient, especially since it impacted our existing kitchen, the build team were fantastic. They were a great bunch of guys who went over and above in their attention to detail and willingness to help. Like filling the gap between the new Orangery wall and the party fence with stones for a tidy finish. Like cleaning the windows during the build and at the end to leave the room sparklingly clean and ready for us to live in.
They took their time in matching details between the new Orangery and the existing house so that everything sits together perfectly. They were even able to match the render on the outside of the new Orangery with the existing coloured render that had been applied to the main house. This is not as easy as simply applying a matching coat of paint as the colour is mixed into the render before it's applied.
The build process was managed efficiently and smoothly. We had absolute faith in the team and they didn't disappoint.
Were there any problems along the way?
I remember the day the window was installed. I came home to find it too high. We had discussed the correct height with the architect as it was important to me to be able to see the garden and view beyond when standing in the kitchen however, it had got missed in the contract.
I immediately called to alert them and where some companies would have argued that this was an extra or expected me to 'live with it', the Cambridge Conservatory Centre lowered the window without complaint and at no extra charge. What could have become a problem was handled with professionalism and courtesy.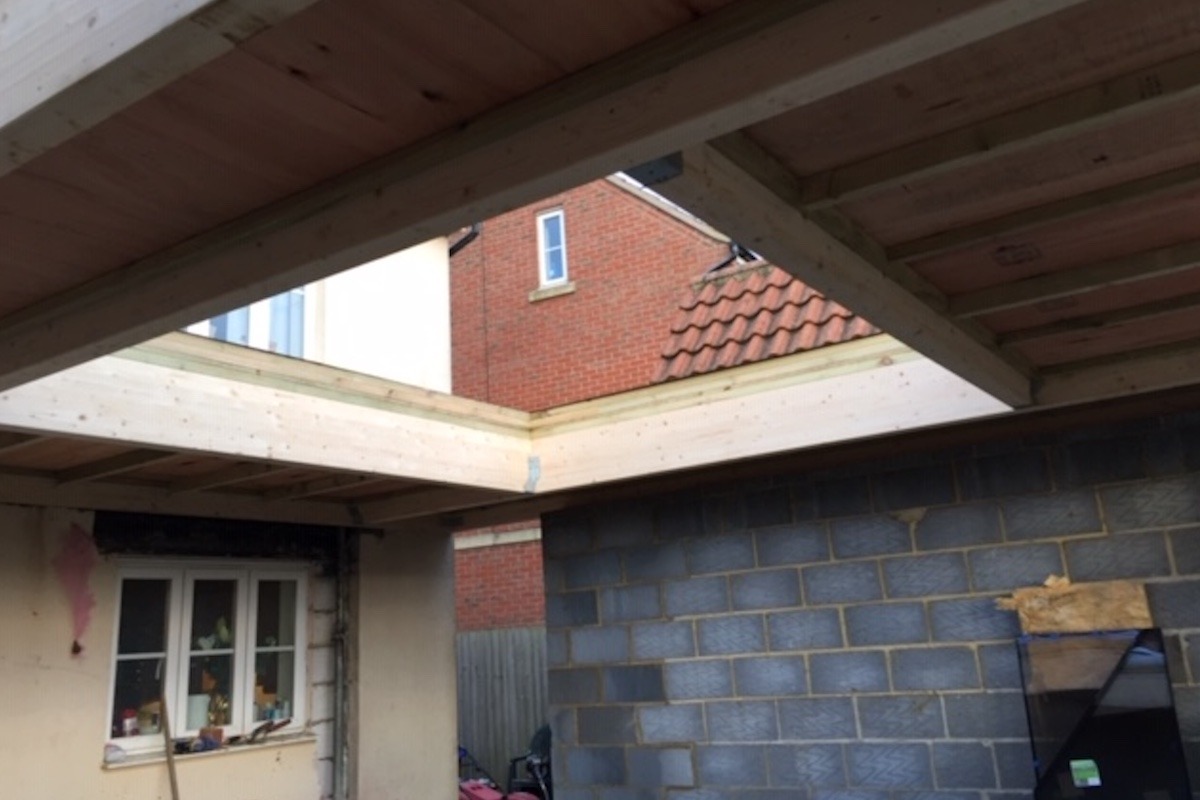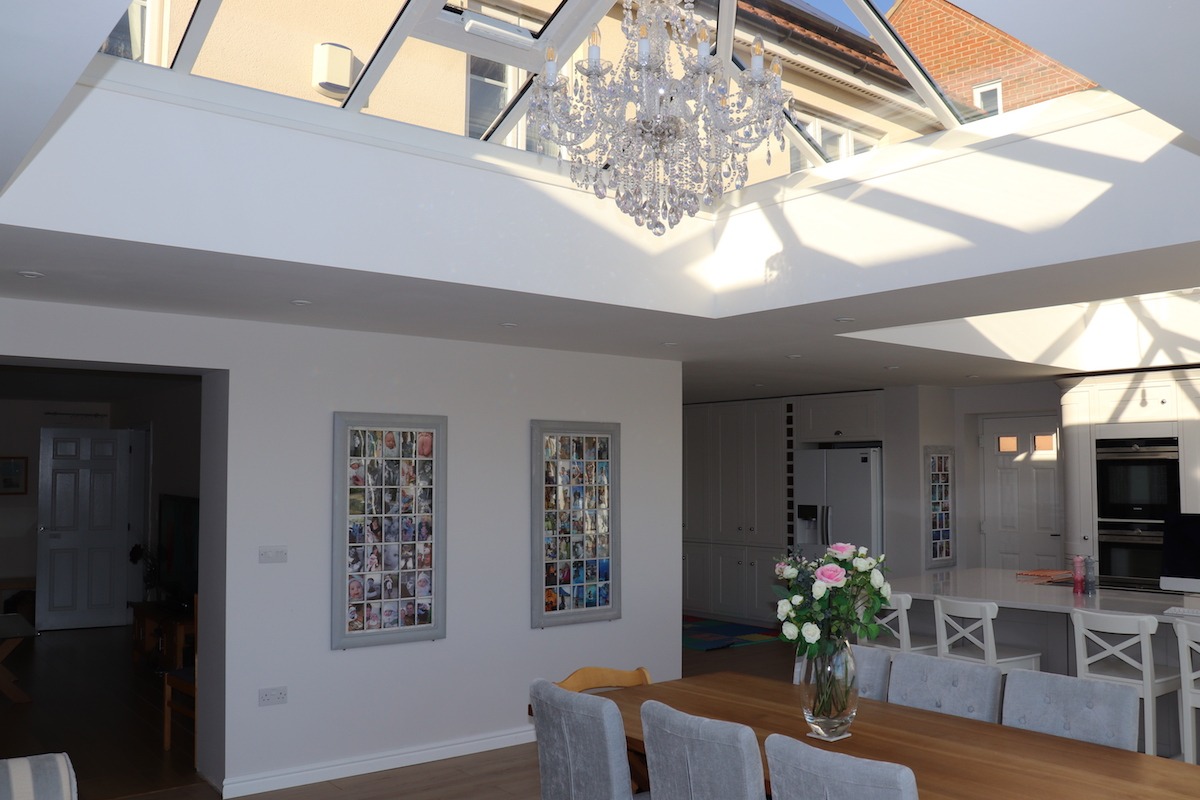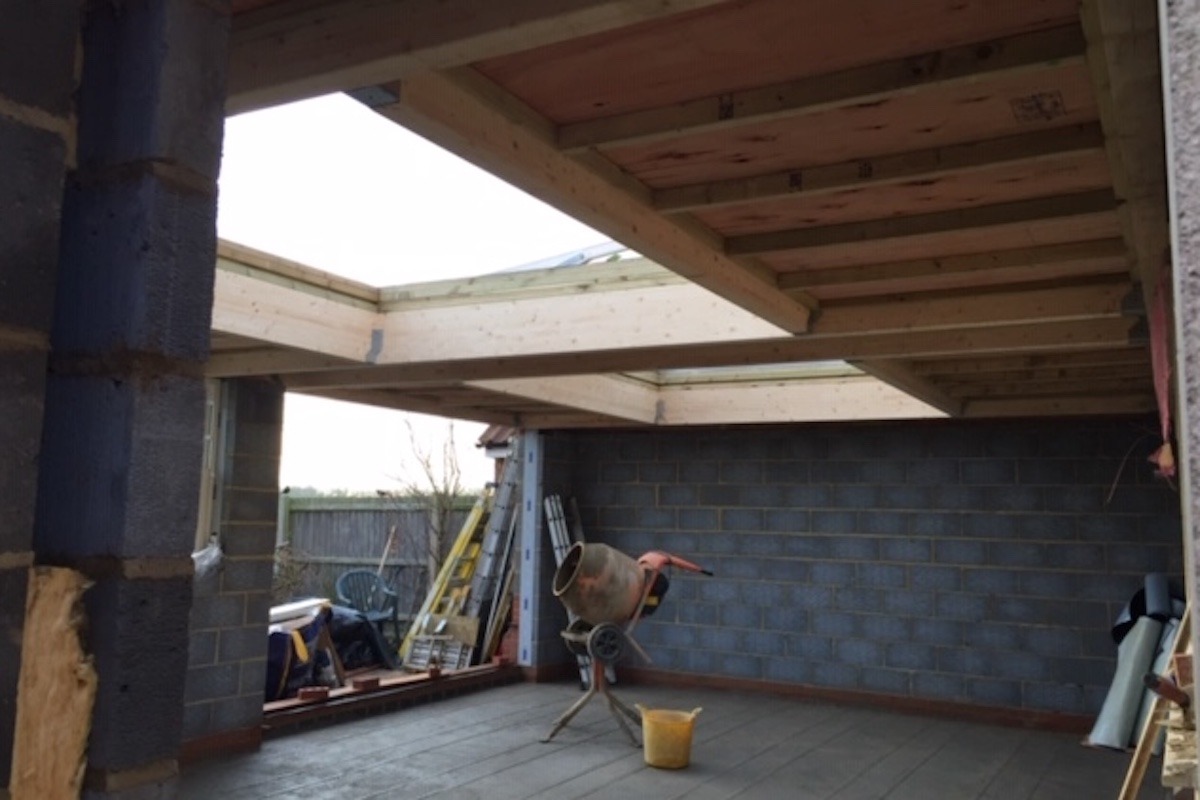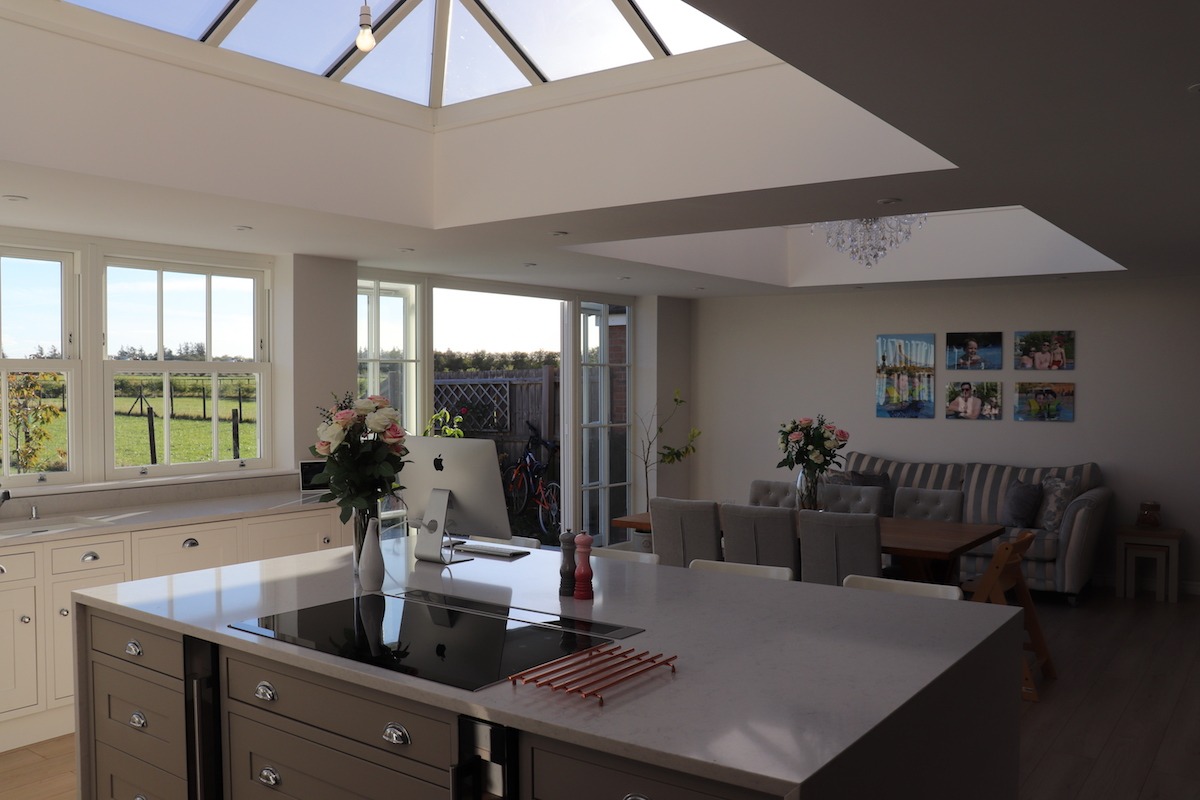 What was your overall experience like and how happy are you with the result?
We absolutely love our new Orangery! We spend most of our time in the space as the light and view is fantastic. And in the summertime, we simply open our wide French Doors to bring the garden even closer. Our son is able to play inside or outside on the patio and at all times he is within view. This is exactly what we were looking for.
As with any building project, there were a few 'snags' on completion but when I called to let them know, they came the same day to put things right! There were little things that weren't included in the contract that they helped us with too. When we wanted to hang a chandelier, they put the hook in the ceiling for us. Sometimes it's the little things that really make the most difference.
We are thrilled with our new Orangery and despite the stress and mess, I'd do it all over again. I am constantly recommending the Cambridge Conservatory Centre to my friends and family as I have absolute faith they will look after them in the same way they looked after us.