This kitchen extension has made a huge difference to this Stansted home and to the lifestyle of the family who owns it. And there's no better way to showcase that difference than with some before and after photos.
With a nod to the existing house in details such as the brick around the base of the orangery, the dark glazing bars on the lantern roof and the use of French Doors, the kitchen extension is the perfect compliment to this grand house.
Although the rest of the exterior of the home remains largely the same, the addition of the new kitchen extension provides a sheltered patio area that's perfect for summer entertaining. This is truly an extension of magical proportions.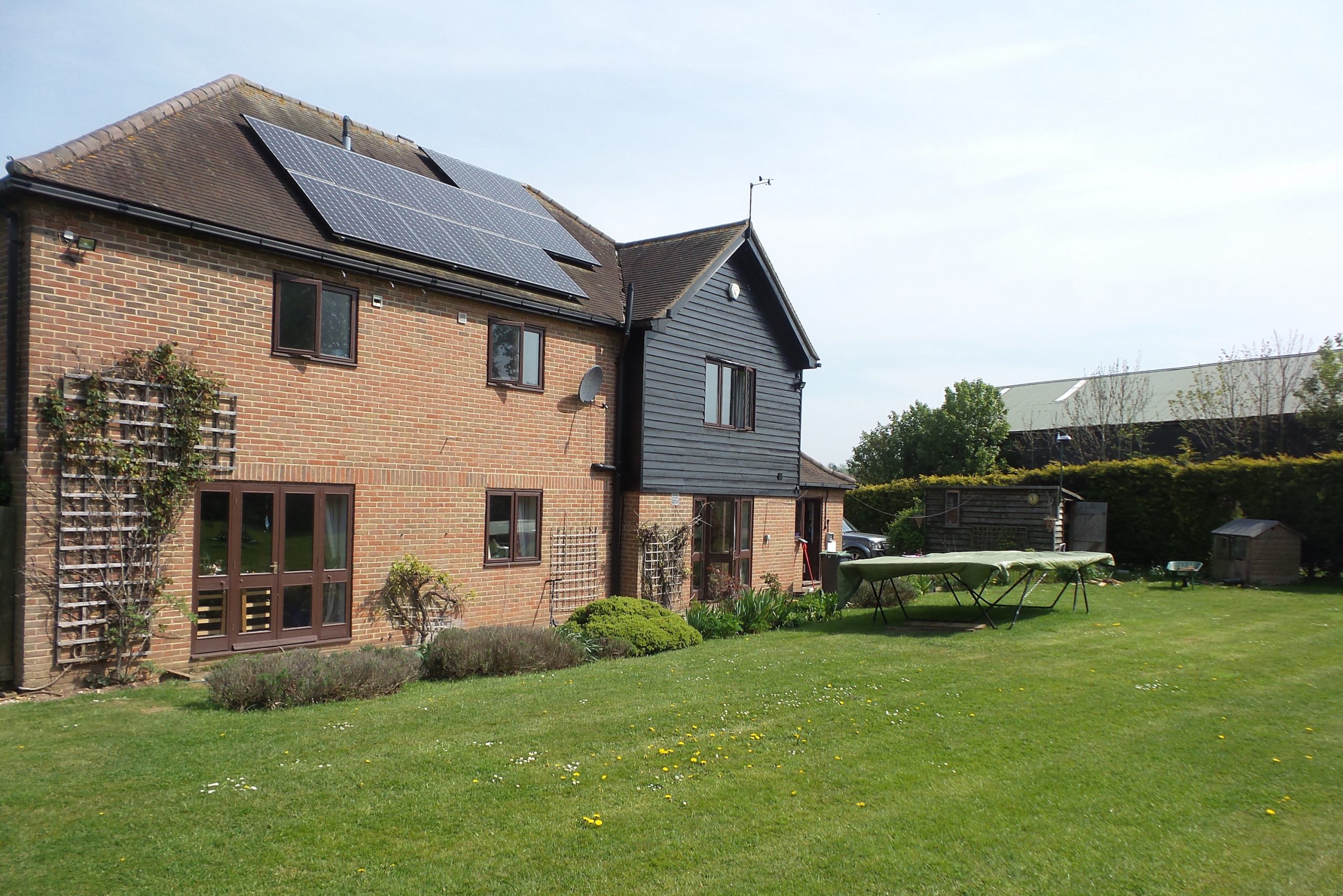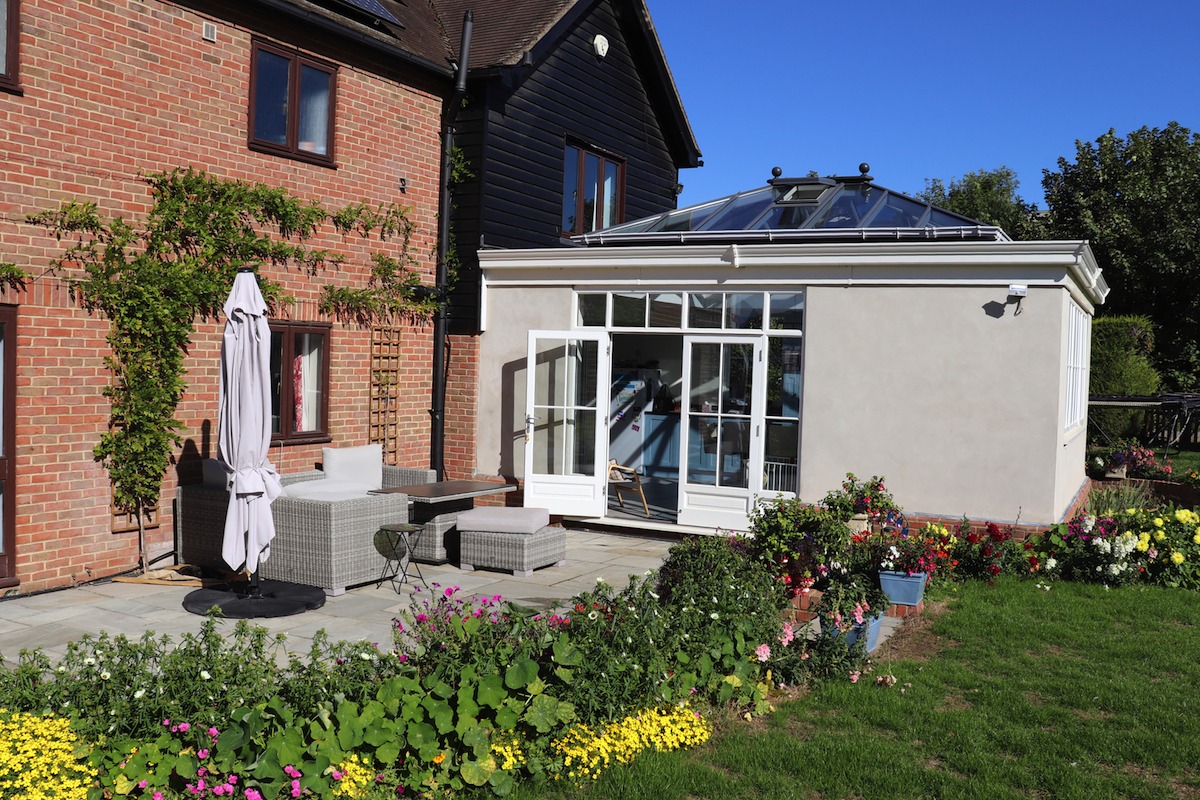 And the magic doesn't stop there.
Windows on all sides, open to allow air to flow perfectly keeping the kitchen cool in the heat of summer. The glazing bars frame the view and draw your eye to the garden inviting you to wander and perhaps sit awhile.
A once dark and mutli-use space has been transformed into a light filled, generous kitchen diner. The lantern roof floods the new kitchen extension with natural light and the addition of a modern pendant fitting over the island seating area ensures this space will never feel dark again.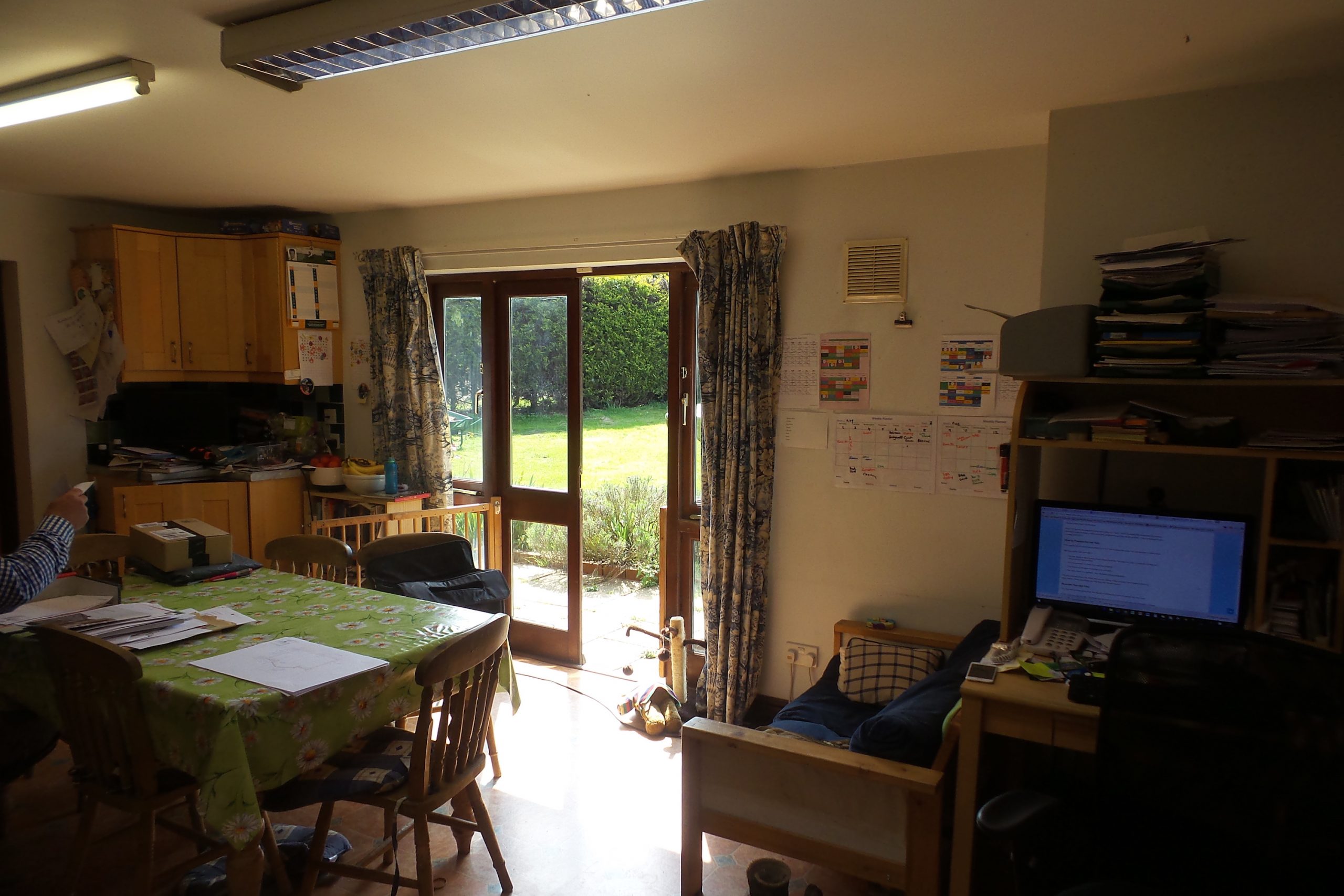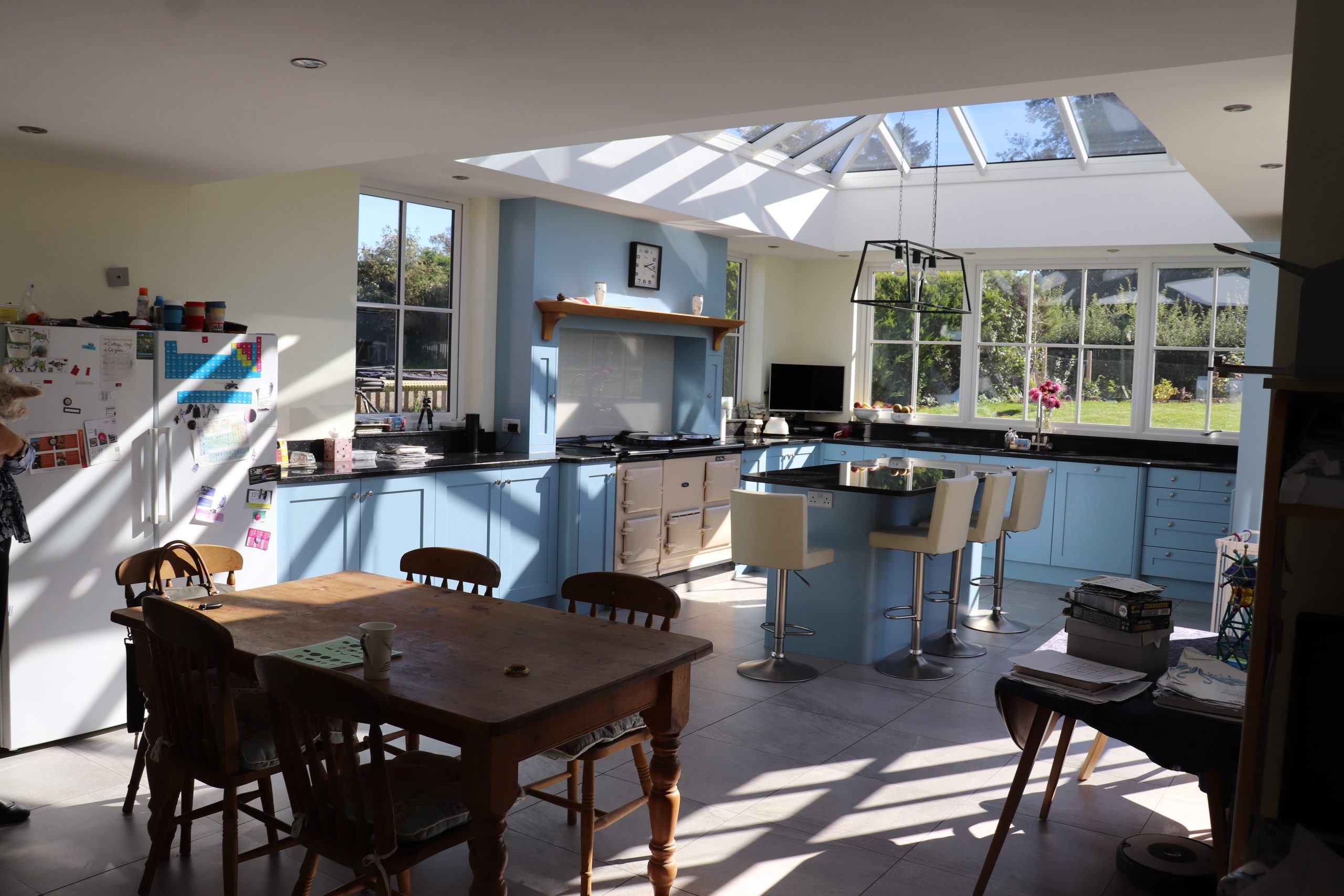 Adults, kids and even the family's fur baby has been catered for in this gorgeous new space that brings everyone together. And that's really the point of this kitchen extension.
Homework, life admin, cooking, baking, dining, a casual cuppa … it all happens in this one space that allows everyone to congregate, to chat and to share time together.
We give it a 10 out of 10!